Your friends have been called, your festival tickets have arrived, and you must decide what to wear. What clothes should you wear? The festival season is not always dry and sunny. With the tips in this article, you too can protect yourself from the rain and sun in style!
A Sunny Festival Day
Temperatures are in the 20s, and the sun is shining brightly, so T-shirts, dresses, and shorts can be taken out of your wardrobe. Sneakers are appropriate for walking and dancing in comfort all day long. Sunglasses, caps, and hats are also part of your attire, as bright sunlight can obscure the view of your favorite performers. The shade of a cap or hat can also be comforting and refreshing.
Also, the sun's rays will not leave your skin untouched; at an illuminance of 5 or 6, you will burn after 15 minutes if you don't rub sunscreen. A travel pack of sunscreen cream easily fits in a small bag. During festival weekends, you can refill them from larger bottles you keep in your tent.
Chance of Showers
Blue skies with clouds look innocent. However, these cumulonimbus clouds can turn into a downpour. It may rain temporarily, but 15 minutes later it will be dry and clear again. In this case, a rain poncho is small, handy, and adequate for that downpour. Check the rainfall radar to see if there is any rain in your area. Rain is not always dry; in the worst case, downpours can also produce hail and lightning.
A mackintosh is better suited than a thin poncho to withstand the rain for long periods. You can protect yourself from the strong cold by keeping your clothes dry. Choose bright colors and prints so that the mackintosh matches the rest of your clothing. Also, the ground at the festival site can become soggy if it stays wet for a while. Wear waterproof boots or well-worn shoes. New white trainers are best left at home.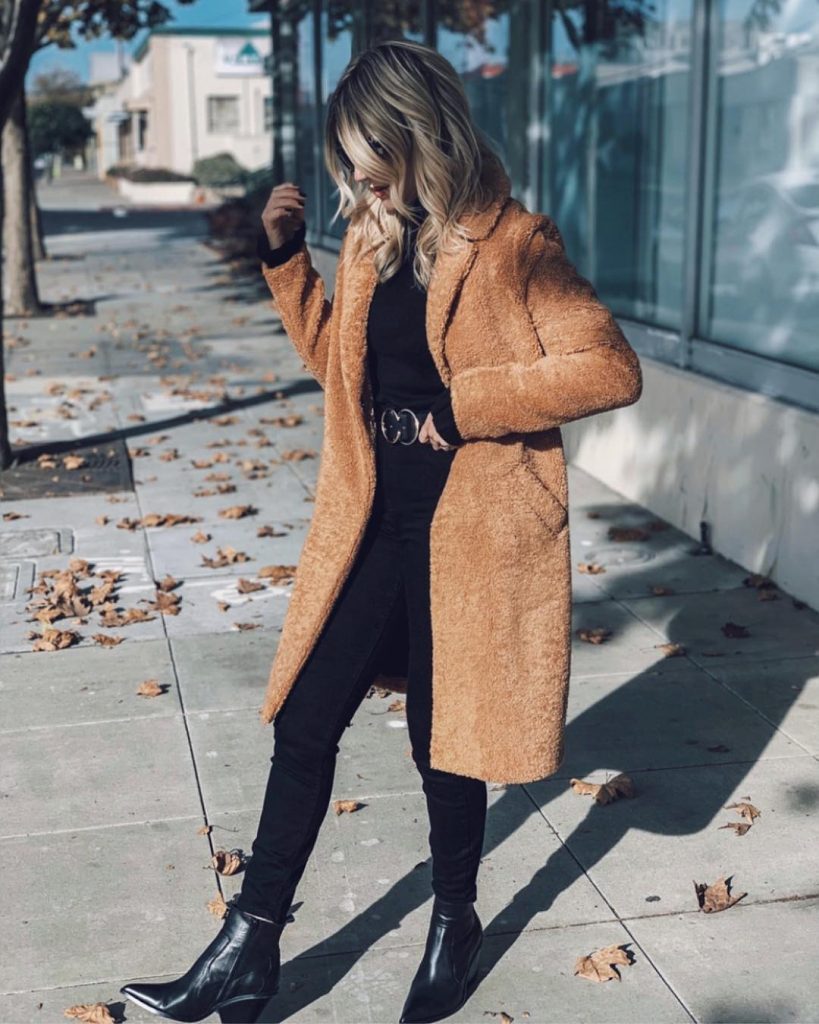 Vary Your Clothing Layers
Rainless festivals are naturally comfortable, but temperatures can also be tricky. It can cool off rapidly around sunset. Festivals held at the beginning or end of the season have to deal with relatively significant temperature differences between the afternoon and evening. Even a slight breeze can make one feel cold. Layers of clothing can help get you through the day. Start with lighter fabrics and layer blouses and jumpers. Denim jackets are also ideal because the fabric is thicker and can be easily tied at the waist when it gets warmer during the day.
Boho-style Festival Outfits
Boho is a romantic fashion style born out of influences such as the hippie look, ethnic, and bohemian styles. The boho style reflects freedom and creativity with its airy cuts and freedom of movement. In recent years, this playful style has made a comeback as a festival look, especially at Coachella, a popular music festival in the United States. The airy look is perfect for warm outdoor events where you want to be stylish and practical at the same time.
It features floral patterns, fringe, and unusual ethnic motifs.
In terms of color, earth tones such as browns, beiges, oranges, and olive greens are characteristic of bohemian style.
Women's boho dresses: loose-fitting dresses, skirts, blouses and cardigans.
Bohemian look for men: fabric pants or jeans with a breezy shirt.
Accessories include eye-catching jewelry, hats, and trinkets.
Just when it seems like it will be sweltering hot and sunny, it can turn into a downpour a few days later. Dragging a trunk full of clothes to the festival site is not an option. Use the tips above to get practical clothing for all kinds of weather!