While large breasts are enviable, that doesn't mean they can't be a problem when it comes to clothing. Finding the right neckline, fabric, and silhouette for your body type is no easy task, but knowing what looks and feels good on you can be a game-changer for your wardrobe. We've gathered some styling tips to help you out!
1) Incorporate a Wrap Silhouette
Whether it's a dress or a jacket, wrap silhouettes work for all body shapes and bust sizes.
2) Emphasize The Cleavage
Choose a top that brings the neck to the forefront. Sweetheart or off-the-shoulder necklines are perfect for creating a sexy and tasteful look.
3) Fitted Dresses and Tops Are Your Best Friend
Spandex-like materials and form-fitting knit dresses, tops, and bodysuits give you an hourglass figure without the bulk.
4) Find a Blouse That Fits Perfectly
For button-down blouses, take your time to find a fitting so that there are no gaps between buttons. If necessary, choose one size up to avoid pulling knots.
5) Accentuate The Waist
Accentuate your waist with a corset or wide belt. You are guaranteed to have an hourglass figure in no time.
6) Choose the Right Underwear
Underwear determines everything. With the right bra, your breasts will look much better no matter what you wear. Push-up bras are not necessary for your larger cups. Go to a good lingerie store, ask for advice, and choose the right supportive bra.
7) Choose a Blazer
Blazers don't button well under large breasts, and going up one size can quickly ruin the design. However, there are blazers with larger fronts that look very beautiful. The silhouette should be made to elongate the bust, and knots should not be made directly under the bust.
8) Don't Be Afraid of Exposed Diaphragms
Like the waistband of a corset, a bare diaphragm creates an hourglass figure and draws attention to the waistline.
9) Try a Plunging Neckline
Another neckline to keep in mind is the waterfall neckline. The draped fabric sits elegantly on the bust.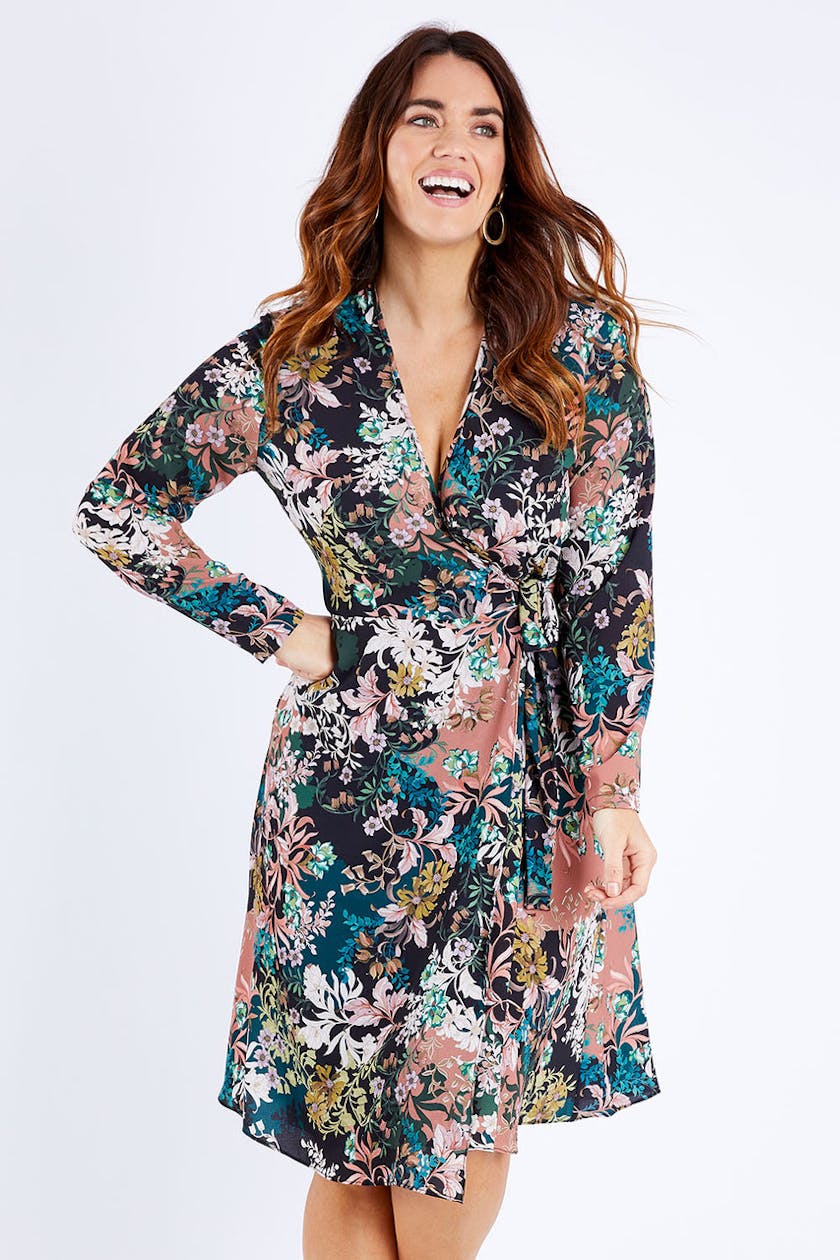 10) Avoid Dresses That Lose Their Shape
Celebrities wear baggy sweats all the time, but this is not the best choice for those with big breasts. Tight dresses and tops shape the bust without making it appear larger.
11) Choose a V-neckline
V-necks are always flattering because they create a sexy yet elegant neckline.
12) Don't Be Afraid To Wear a Button-down Blouse
A blouse in a lovely fabric (especially white) is a good investment in your wardrobe. Depending on how you wear it, it can be sexy or casual. Make sure you can button all the way up so that the button closure at the bust is not too tight.
13) Try Square Necks
The square neck instantly shapes the figure.
14) Color and Pattern
Choose dark colors above the waist. Horizontal stripes are not acceptable, while vertical and diagonal stripes can be worn.
15) Jackets
Jackets should be tight-fitting and well-cut. Choose single-breasted jackets and cardigans. Double-breasted jackets have more fabric and draw too much attention to the chest.
16) Jewelry and Bags
Necklaces may be pretty large or have large pendants. Choose a short necklace that lies flat on the chest. Although it may not be noticeable, the size of the bag is helpful for overall balance. Choose a medium or large bag.
17) Bet on the Right Colors
What is the best way to dress a person with large breasts based on color? There is definitely an emphasis on neutral colors such as black, gray, and nude. Among bright shades, emerald green, electric blue, and burgundy are the best colors to emphasize the décolleté without being heavy. Macro prints should be avoided as much as possible, and shades of yellow, red, and fuchsia should be used sparingly.
Let us know if these few tips have helped you in the comments below!