Regardless of age or body type, all women can wear powdery colors and patterns, airy dresses, and elegant skirts. The fact that every woman is beautiful is proven by famous international bloggers. They certainly don't have a catwalk-worthy physique, but that doesn't negate the hot fashion trends. Here's some inspiration for you!
Many women who don't have 90-60-90 curves are reluctant to make bold clothing choices. They often mostly choose out-of-shape black dresses and pants to avoid standing out. But this is a big mistake, and if that's the case, it's time to put an end to it; it doesn't have to be one-on-one, just a gradual increase in what we've been afraid of.
Daily Dressing
It's true that when the temperature drops, we tend to reach for pants mainly, especially for plus-size women. However, nothing would beat a lovely dress! So, if you don't have enough in stock, pick up a long-sleeved dress with print and pair it with your favorite boots or ankle boots.
The Floral Season Isn't Over Yet
Floral pieces are a great addition to your wardrobe. You can choose a nice long-sleeved floral dress. As for the upper body, variations with similar waists (such as leather jackets) and longer coats that reach at least to the knees are suitable for such attires.
Skirts With a Big S
It's time to get rid of your fear of prints and loud patterns. It's not about liking the pattern, it's about the cut, the material, and most importantly, your feeling. If you want a skirt with a crazy print, go for it at least half as much as we do, or try to find something similar. It works best when used with simple items that you have in your wardrobe.
Make the Cardigan Your Hero
Cardigans can be challenging to wear, especially if you have a heavier bust, shoulders, or larger breasts . So, if you are not comfortable with the classic jumper, opt for an open one. Longer cardigans will definitely elongate your body, plus they have many uses. For instance, you could opt for those that can be tied under a coat.
Casual Sweatshirts
If you've ever clicked on a fashion item, you know that sweatshirts are no longer just an accompaniment to sweatpants. It can be worn with jeans, classic pants, or even skirts. This would be a nice addition to your upper wear!
Knitwear
For knitwear, avoid strong, oversized cuts and dresses made of thin materials, which often wrap around the figure in an unflattering way. A thick jumper dress that respects the female silhouette is preferred.
Trendy Wide Cut Pants
Skinny pants are all the rage, but women with larger ready-to-wear sizes often find that they fit much better than the trendy wide cut. If you're one of them, it's time to change this! Pants with broad cuts are back in the game and come in many variations. Choose a dark color with no visible seams for a slimming effect or a nude shade for an even more shapely effect.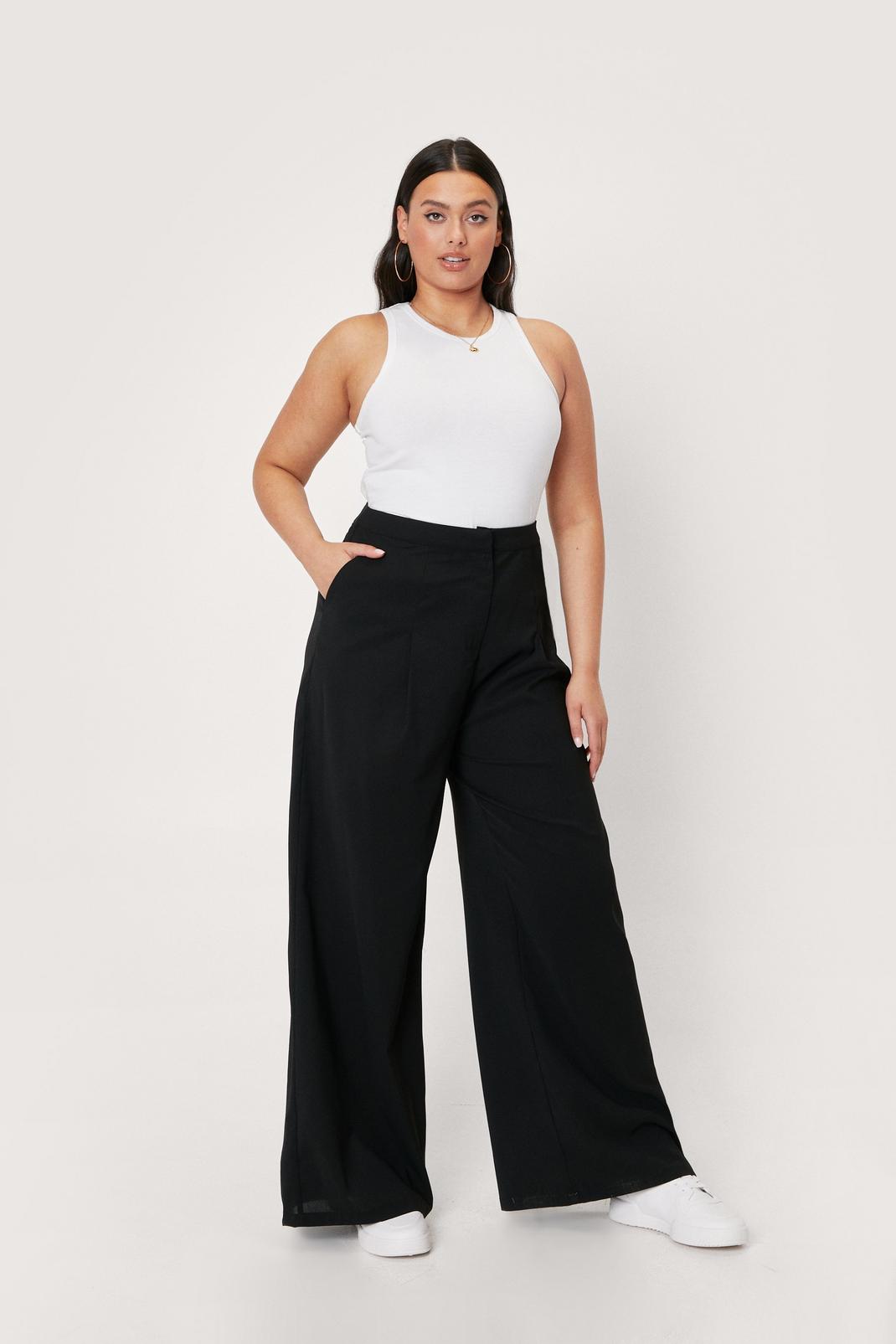 Jackets
This fashion recipe always works. With a jacket, you'll never have "nothing to wear" no matter what's in front of you. You can wear it with jeans and smart pants, but also with skirts and dresses. And it's important to note that you don't have to wear only a shirt or blouse under it. Any type of basic clothes will make your jacket comfortable and light.
Do you have any other fashion tips for plus size figures? Share it with us in the comments below!