It is no longer a surprise that many fashion trends are making a comeback. It's easy to recognize them when you see family members enthusiastically saying, "I used to wear exactly this kind of clothing when I was a teenager myself. Recognizable? We thought so; in addition to the florals of the 70s, 90s fashion has been all the rage for quite some time.
Here are some fashion items from the 90s that we will carry with us this year.
1) Bucket Hats
Bucket hats were all the rage in the 90s. But after a long pause, it made a comeback last year. Since then, despite being called the "ugly fisherman's hat," the trend has become indispensable. Many did not expect this to happen, but it is the ideal trend since, with its many variations, it is perfect for any outfit. Many are secretly pleased to see the return of this fad, often worn by stars like Dua Lipa.
2) Platform Trainers
Platform trainers were one of the biggest trends of the 90s. The Spice Girls were often seen wearing platform sneakers, and with the 2019 reunion, this trend is hard to miss, especially since there are rumors of a new reunion this year.
3) Dungaree Shirts
Dungaree shirts are back, too. They're comfortable, but you'd think they'd be better left at home. However, they are not entirely back, since new variations of dungarees are also being introduced. Even in the popular series "Friends," Rachel, Monica, and Phoebe can be seen wearing dungarees. In recent years, we have seen a lot of inspiration taken from this series and applied to today's fashions.
4) Colored Sunglasses
Black sunglasses are a thing of the past. Many are now opting for colored sunglasses like in the 90's. Red and Neon Yellow are among the most popular color for these types of sunglasses.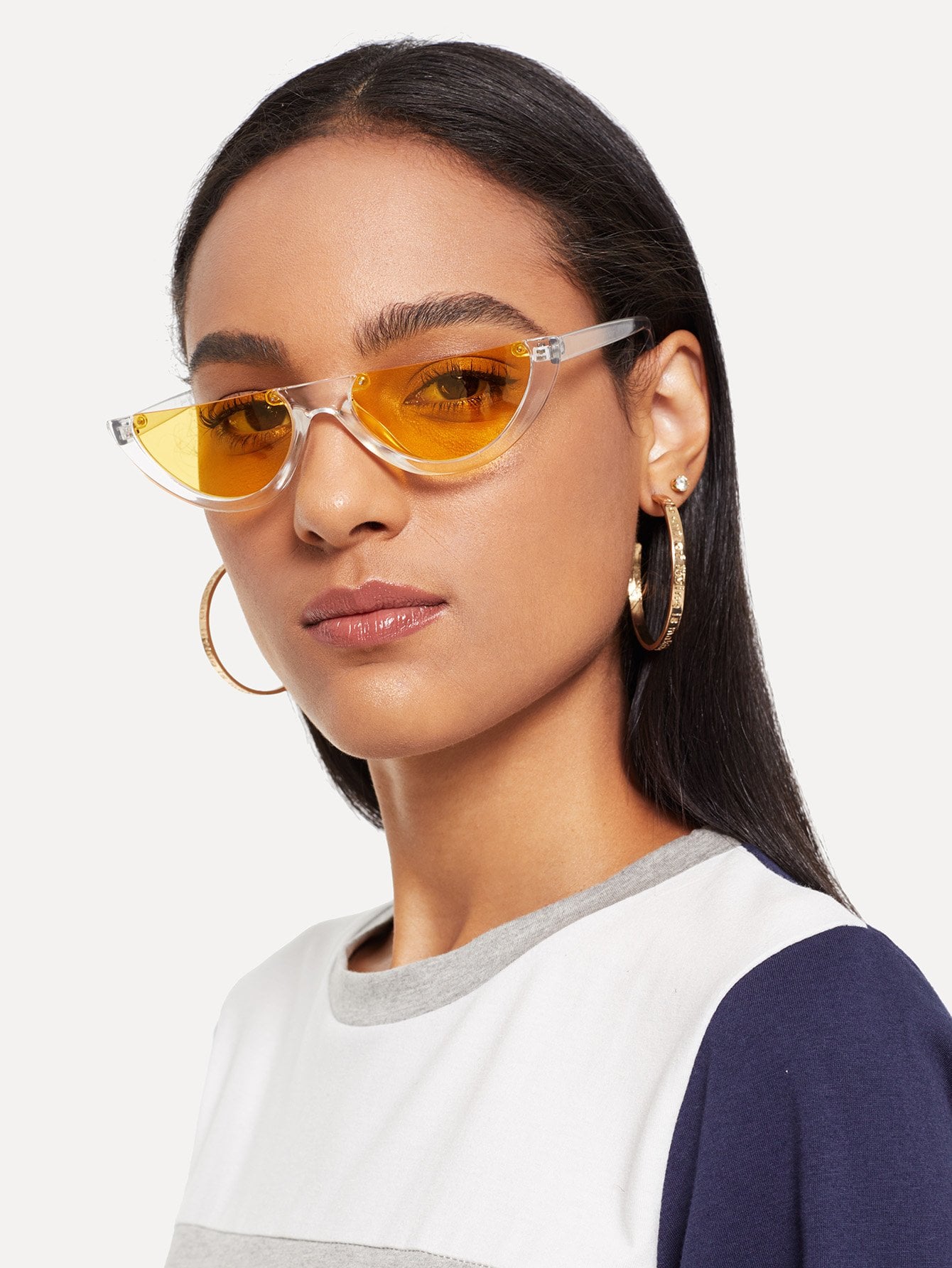 5) Chain belt
Did you recognize the chain belt as well? Maybe you saw JLo or Shakira wearing one of these belts when you were younger? They were worn before we chose to wear them, and now chain belts are making a comeback.
6) Combat Shoes
Whereas before, alternative outfits and punk styles were the norm, now they have become quite mainstream and are available in more colors than just black and dark red.
7) Baggy is Back
Say goodbye to your slim or skinny jeans. Our new lifestyles and ways of working are still too restrictive, but baggy cuts can still help us be the fashion star. Their ultra-wide legs offer absolute comfort without sacrificing style. Many stars, like Bella Hadid to Hailey Baldwin, made them their favorite item earlier this year, and some fashion addicts even named them "wide-leg jeans" for their higher, less wide-waisted, modern version that makes them look chic.
The advantage is that baggy cuts are now available in various shapes, colors, and materials to suit most people. Cargo, perforated, faded, asymmetric, leather, leatherette, and color for every taste and style. They can be worn with trainers, chunky boots or, if you're brave, heels, and will be the highlight of your wardrobe through the summer.
8) Tracksuits
Monotone colors are incredibly cool when worn with a bag and a sporty bomber jacket.
9) 90s Style Comfortable Pieces
When it comes to fashion, 90's t-shirts, baggy shirts, and hoodies are being reborn in 2022 styles, with more feminine, softer, and less flamboyant styles. This trend is not new; it is a natural extension of the emergence of comfortable items to be worn at home and at work. Unlike in the past, the emphasis is on fabrics, favoring more subtle and sophisticated materials, softer hues, and chic styles inspired by the sportswear that has been popular for several seasons.
Which of these 90s items do you see yourself wearing? Share your thoughts with us in the comments below!