Sometimes it feels like jeans are not available for people who have thighs and buttocks. But we have vacuumed the net and found eight jeans models that really sit like a charm. We know how it is. You stand there in the rehearsal room with sweat beading in your temple while you try to give the jeans a chance for the hundredth time. But every time, they sit either too hard over the thighs and buttocks or perfectly right there but stand like a wreath at the waist. Many jeans do not seem to be made for us who have something other than a straight body shape. We have heard your complaints, and we have been complaining for so many years ourselves – so we decided to take matters into our own hands.
Understanding Your Body Shape
It all depends on your body shape. No two women indeed have the same curves in exactly the same areas. However, they all have five main silhouettes that fall into specific categories – certain body shapes that resemble five different fruits: apple, banana, strawberry, pear and hourglass. So, before you start looking into it, ask yourself: What is my body type? Once you know your body shape, it will be easier to choose the right jeans (or other clothes in general). 
Some General Tips: 
Opt for stretch jeans. There is nothing as uncomfortable as rock-hard jeans that do not fold an inch over the buttocks.

Higher than low waist. Then the chances are greater that you get them well over the butt without them rushing down.
#1. Jeans In Barrel Model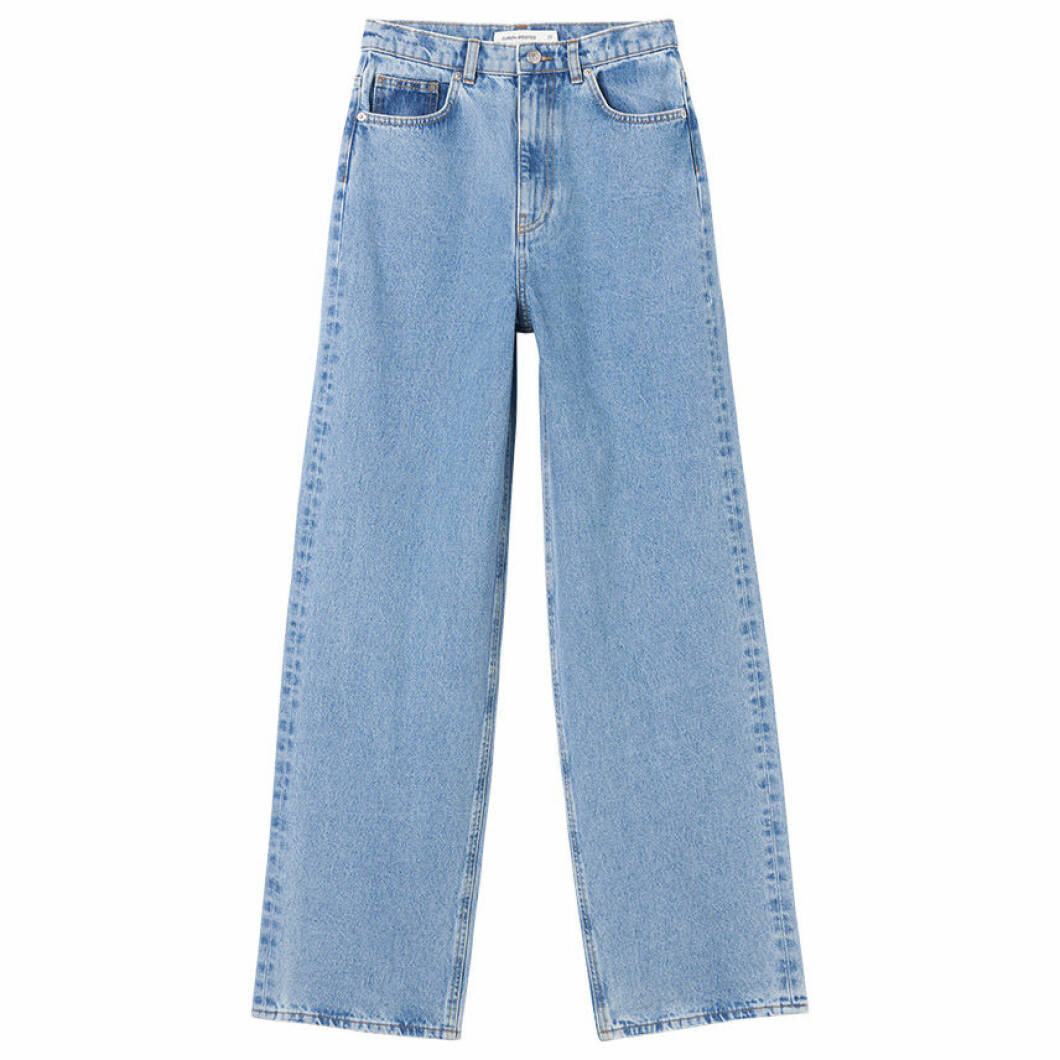 2021's big jeans trend is both stylish and comfortable! Jeans in the hot tub model have legs that are wide all the way and that taper off slightly at the legends. A trendy, pleasant and lovely choice! These are from Carin Wester.
#2. High-Waisted Jeans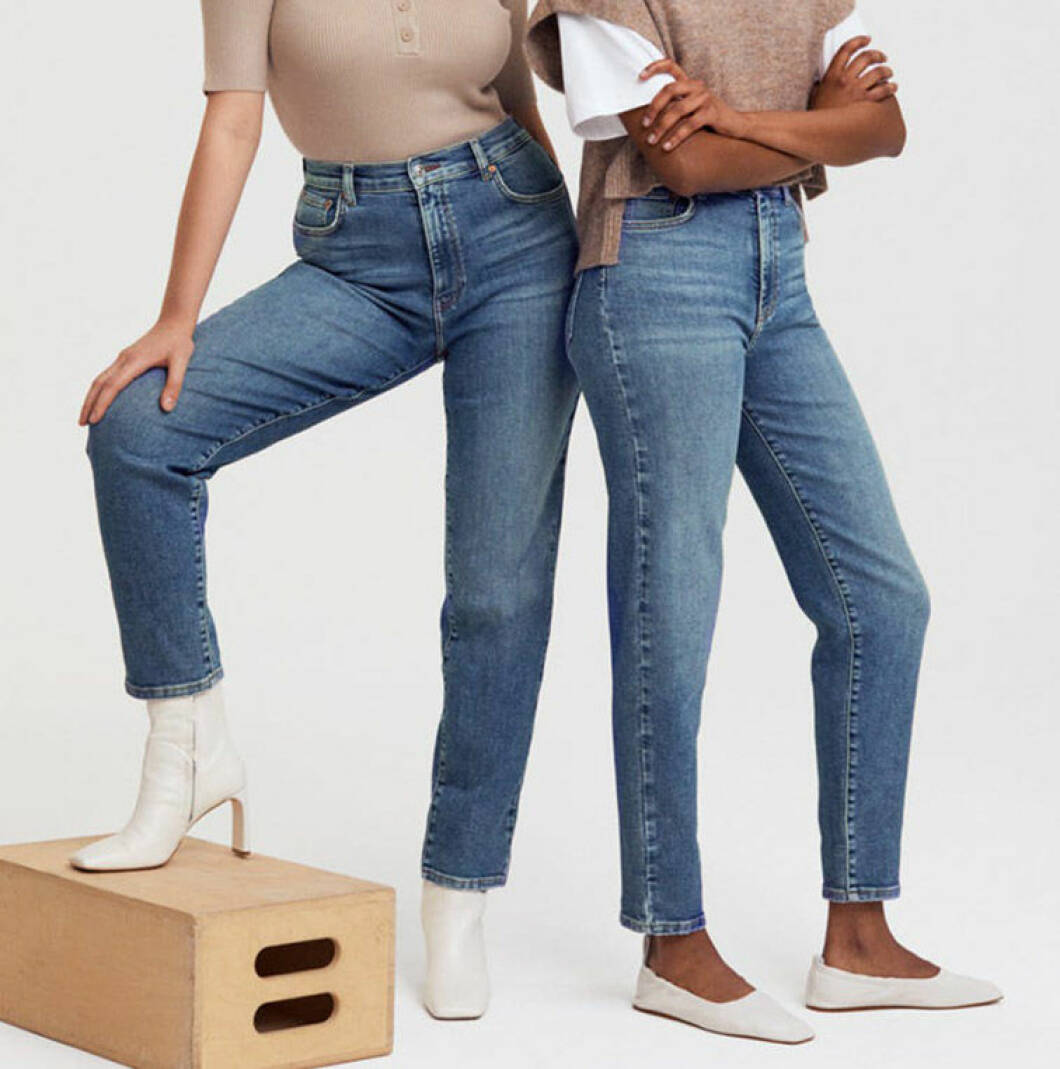 A pair of mom jeans with a high waist and stretch that makes them really comfortable to wear. They come from Gina tricot and are available in several different colours and washes. 
#3. Blue Mom Jeans with Stretch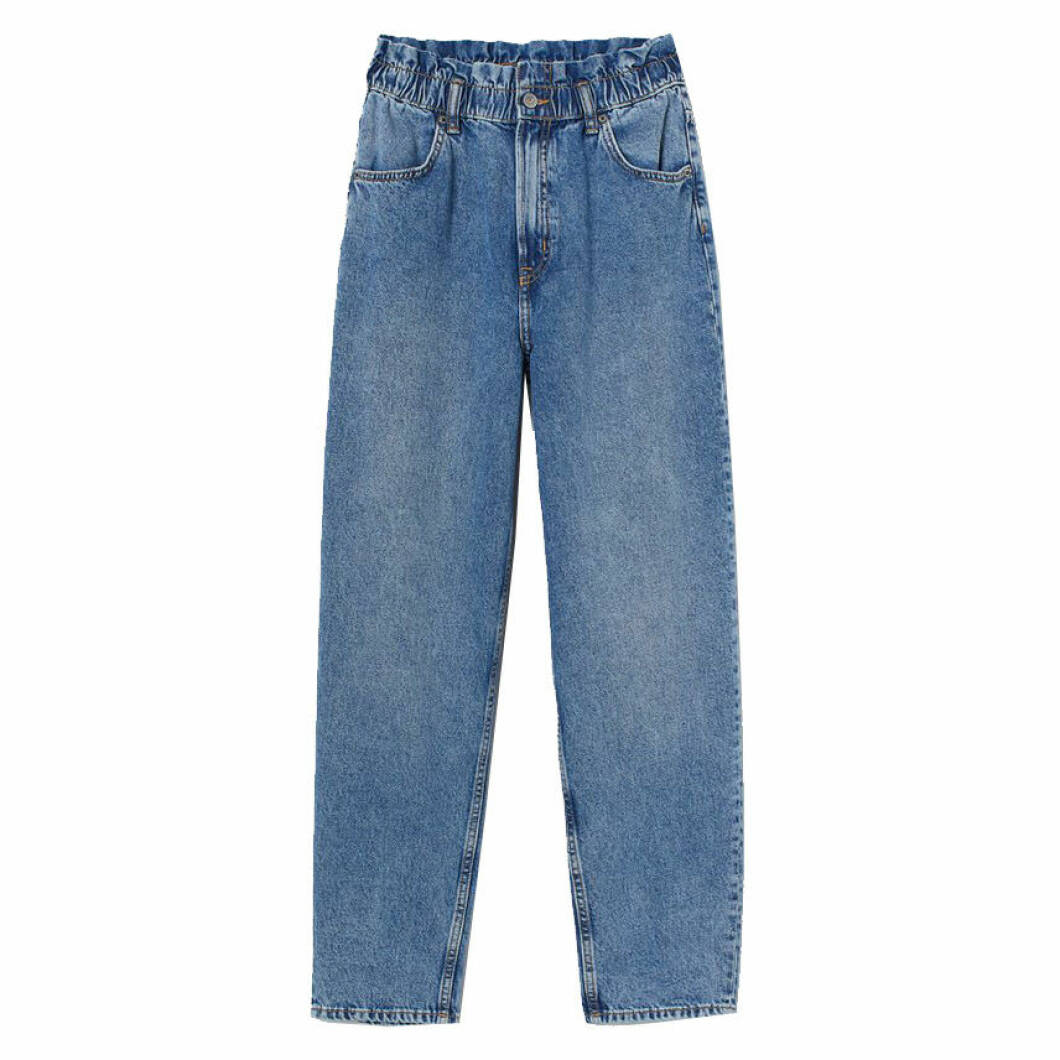 Jeans in paper bag model with a high waist with upholstered elastic from H&M. The jeans suit you who want them tight at the waist and slightly looser around the thighs.
#4. Black Jeans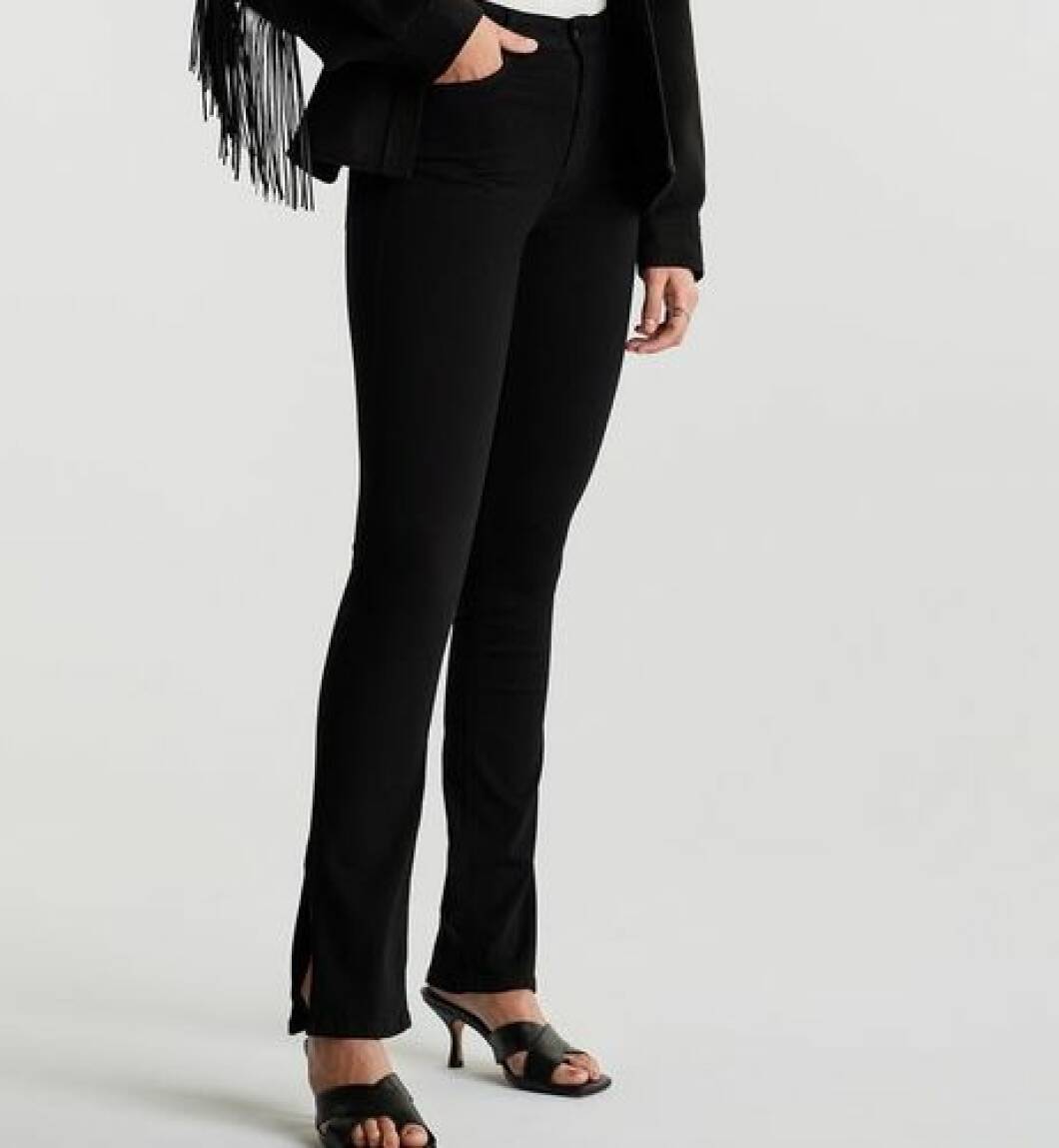 This is a new variant of Gina tricot's classic Molly jeans with a trendy slit at the bottom. These jeans are super stretchy and have a high waist.
#5. Super Stretch Jeans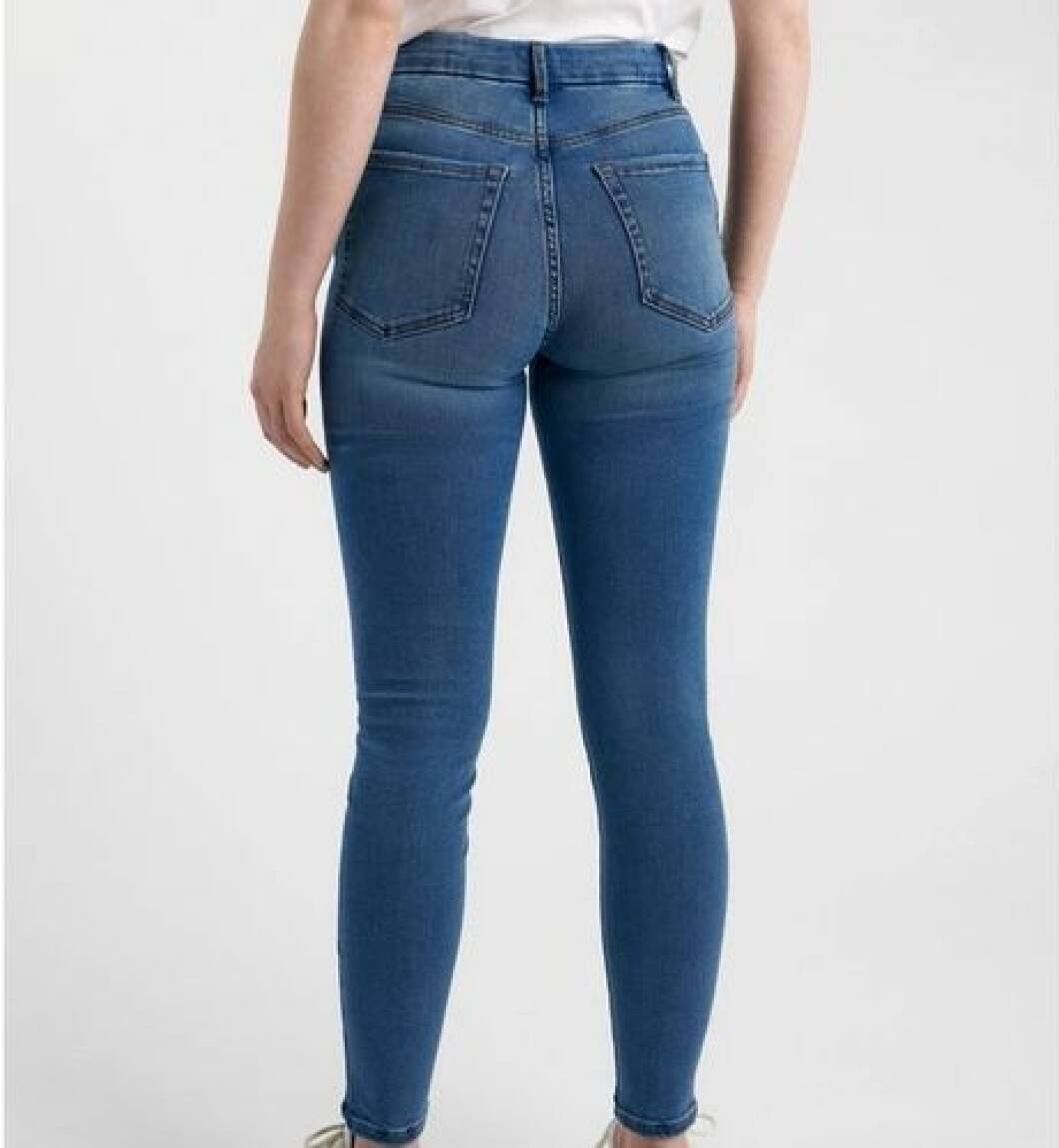 And what about a pair of slim-fit jeans with a high waist and super stretch material from Lindex?
#6. Levi's Jeans
One of Levi's latest models is the "Ribcage," which, as the name suggests, has a super high waist. They have an excellent and stylish fit that fits around the buttocks and straight legs. They are available in several different washes and shades.
#7. Bootcut Jeans
Boots in bootcut model from KappAhl – the jeans are in stretchy material and have a high waist.
#8. Cropped Mom Jeans
And why not try these Ankle-length jeans with an extra high waist and loose fit from H&M?
Indeed, finding the perfect pair of butt-enhancing jeans can be a pain in the you-know-where. But with clever cuts, optical illusions, and modern fabrics, denim design has come a long way. There's no such thing as an imperfect body, only bad jeans! Trust us – if you choose the right pair of jeans for your body type, you'll never have to say "I've got nothing to wear" again. There are many different jeans to choose from, so you need to find the one that suits you. We hope our list satisfies you, and hopefully, you can find a pair (or two, or three) to love, along with plenty of tips and tricks to maximize your assets.