Want to look luxurious but on a budget? These tricks will surely make your clothes look expensive. Scroll quickly to get the inspiration you need. Find the gems in your wardrobe and take your outfits up a notch!
1) Camel
Camel is a color we regularly see as we scroll through socials. This color adds a touch of luxury to your outfit. A basic that can be combined in various ways is a long camel coat. Match this long coat with a camel-colored knit jumper, and you're all set.
2) Leather
Leather is luxurious, whether natural or vegan. It also makes a great look-alike and takes any outfit up a notch. So, gather all the leather items on hand and coordinate them for an all-leather look.
3) A Nice Blazer
We are all fans of oversized blazers. They are vintage and take any outfit up a notch. Whether jeans or a mini dress, an oversized blazer goes with any style.
4) Pair Your Skirts With High Boots
High boots have been seen on the streets for decades and are now indispensable—Match knee-high boots with mini or midi skirts.
5) Oversized Bags
We have already seen many large bags on the catwalks, and now we see them more frequently on the streets. It has become one of the main trends in fashion this year. An XL shopper not only completes the outfit but is also very practical. Besides, you'll have plenty of room in your bag. Large (imitation) leather shoppers also look pretty luxurious, as they are usually priced higher than mini leather bags. A win-win situation
6) Loose-Fitting Silhouette
Sharp tailoring is usually associated with sophisticated attire, but a relaxed, roomy silhouette can do the same in an incredibly fantastic way for 2022. For example, pair baggy pants with a simple top to create a laid-back shape.
7) Don't Overwash Your Clothes
Sometimes the price of a piece of clothing equals its quality. Therefore, inexpensive clothes may be of lower quality. The same goes for other garments. Try not to wash them as much as possible. This prevents discoloration and quality deterioration of the fabric. You can always leave the laundry for a while to get rid of the unpleasant odor. Do your clothes really need washing? Then take it to the cleaners.
8) Omit Unnecessary Accessories
Bags often come with a lot of accessories. These can (unintentionally) make your bag look very cheap. Remove the extra handles and dangling charms from your bag, and your bargain will instantly look like a designer bag.
9) Keep Your Shoes in Good Condition
Worn shoes instantly make the entire outfit look cheap. Therefore, take care of them regularly and take them to a cobbler if necessary.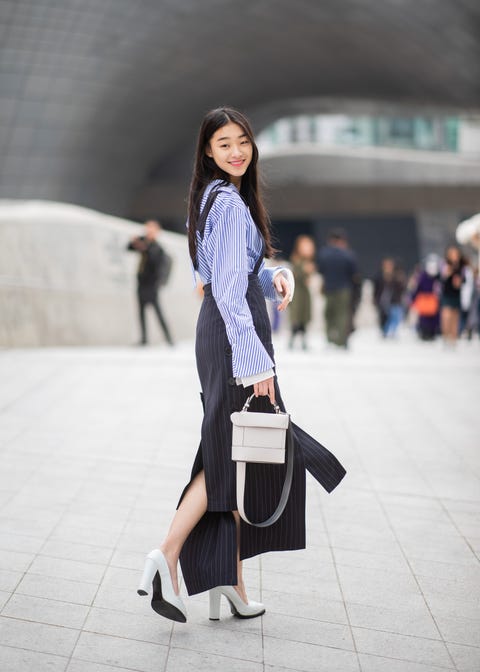 10) Pay Attention to Hairstyles
To create a sense of luxury, it is not only essential to dress well, but also to style your hair. Like Kate Middleton's, a perfect hairstyle or updo will instantly make you look sophisticated.
11) Adjust Your Clothes
Even an ordinary top or pants from H&M or Zara can instantly look luxurious if they fit snugly on the body. Therefore, do not hesitate to have the clothes you buy fitted. It may be a bit costly, but it is worth it.
12) Store Your Clothing Properly
If you hang a baggy wool jumper on a coat rack, it will stretch quickly. Therefore, storing your clothes in the right way will ensure that they will also hang on your body in the right way.
You will always look like a million-dollar woman and take great pride in your bargain with these tips!