Do you always wear the same clothes to work and want something a little more unique to wear? That's easy. Nothing stops you from bringing a little fun and originality to the office: it can be done! Here are some tips to help you out!

A Twist to Basic Office Items
Most people who work in an office will have simple and stylish items in their wardrobe, such as white blouses and chino pants. However, there are many ways to spruce up office clothes to give them a touch of uniqueness! For example, a white cotton top will work better under a nice blazer. As for those chino pants, why not change them to leather pants or black suede pants? If you find these alternatives too bold for the workplace, you can update your style in an instant by choosing a different and striking color or original design. Try a bright red, pink, or striped jacket instead of the black cardigan you've been wearing for years; buy rainbow or canary yellow pants instead of the standard dark blue ones and pair it with a stylishly designed blouse.

Work Clothes: Focus on the Details!
Regardless of how trendy your work attire is, it will ruin your nice outfit if your hair is brittle and flat. After all, a lovely hairstyle is also a great way to show off your personality daily. This is especially true if everyone in the office follows a specific "dress code". That's why it's essential to invest in high-quality products that will add shine and volume to your hair. It is equally important to find the ideal hairstyle that suits your hair type and lifestyle, and don't forget about hair care. With good hair care, you will be able to style your hair easily and quickly every morning.

Stay in Style
Fashionable or not, you can always be stylish as long as you wear clothes that show off your curves and that you feel comfortable wearing. A wrap dress, a loose blouse over a nice pair of ankle-length pants, or a beautifully patterned tunic over a black slim-fit dress are unavoidable items that you can wear to work. Choose clothes that fit your figure and play with colors, fabrics, and patterns. That way, you are sure to make a good impression!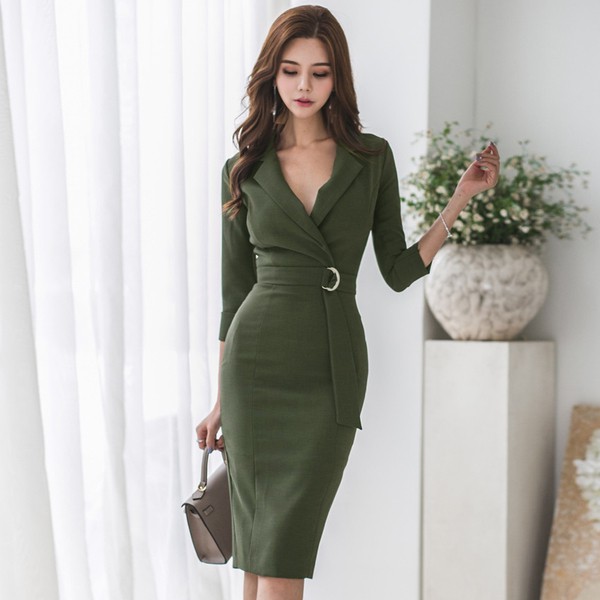 Stylish Clothes Even if You're Working at Home
Do you work from home, or are you a working parent? If so, you might tend to neglect your work clothes a bit. So, get yourself ready like you have to go somewhere every morning. Don't forget that dressing up for the day will make you feel more active and productive even if you don't go out.

Prepare Your Outfit the Night Before
There's a reason why business professionals have their work clothes ready the night before. That way, you don't waste time in the morning, and you get to work looking fabulous and stress-free!

The Essential Tote Bag
If you are often away from home all day and need to carry everything in your bag, including your makeup bag, water bottle, and company documents, a large tote bag with long enough handles is a must. They are also solid and can even hold a laptop!

Sheath Dresses
A sheath dress can help you look simple yet elegant for any occasion. Sheath dresses should be every woman's best friend because they look good on everyone and can create a sensual and serious style at the same time. For work, the ideal sheath dress slightly covers the arms and is long enough to reach the knees.
Let us know if these tips have been helpful to you in the comments below!