You're super excited about your date coming up soon. While you're looking forward to it, you may also be in a dilemma and nervous to call it quits. Imagine this. He's not your type, and you're wearing the same dress as his ex-girlfriend, you accidentally bump into each other, you trip over your own feet, you say stupid things, you got the mint leaves of your cocktail between your teeth and smiled widely… Arghhh! Anyway, go ahead and try it, because maybe it will be the next best thing in your life. Besides, you won't have to worry about your outfit for a second with the following tips!
Don't Wear Too Many Accessories
Of course, jewelry is a big part of your style, and Prince Charming should accept you for who you are. But on the other hand, these accessories can distract you from your original purpose. So, be sure to choose one casual statement piece and not stuffed with all kinds of glitter. Delicate and minimalist jewelry is also wholly fashionable. Choose a delicate necklace or a sleek bracelet. They are elegant but not overdone. The same goes for handbags; choose something not too overstated.
Choose Shoes That Are Comfortable to Walk In
Even if you see the perfect "first date shoes" in a store window, don't buy them, especially if you're going for dinner since these very often end up with a walk around the block. Hence, if you're going to wear heels or any other shoes you're not comfortable with, all that you'll be thinking about is your aching foot. That's right; this is a definite no-no. Comfortable shoes don't necessarily mean trainers, flip-flops, or flat shoes; just go for anything you feel good in.
Avoid Too Tight Clothing
You should wear your clothes a little looser so that you end up eating nothing but lettuce leaves in the middle of a romantic three-course dinner. For example, choose a dress with loose lines not to feel uncomfortable in the evening. It is also lovely to wear a loose blouse over your pants or skirt. That way, you can enjoy not only that perfect date but also the meal.
When in Doubt, Pick Dresses and Heels
Can't choose until the last minute? Then why not try a lovely dress and heels for the ultimate date combination? The golden rule: the dress shouldn't be too short and the heels not too high.
Go for Subtle Glamour
Whether it's a unique glow on the cheeks, a dress, a blouse with an unexpected bow or button, or a pair of beautiful, elegant heels, men (and women) like women who look their best, and a little glamour is exactly what they fall in love with. That's why it's essential to show that you've done your best without overdoing it. For example, choose a midi dress that partially covers your legs for a quicker, more comfortable look.
Show a Little Skin
Choose a wrap dress that subtly emphasizes your cleavage. Choose short or seven-minute sleeves instead of long sleeves, and pair them with nice 7/8 pants and shoes, which are nicer than long pants with boots all over the legs. Avoid opaque clothing or the risk of a bulging skirt or dress, and keep it classy. You are a woman, and you want to be treated this way.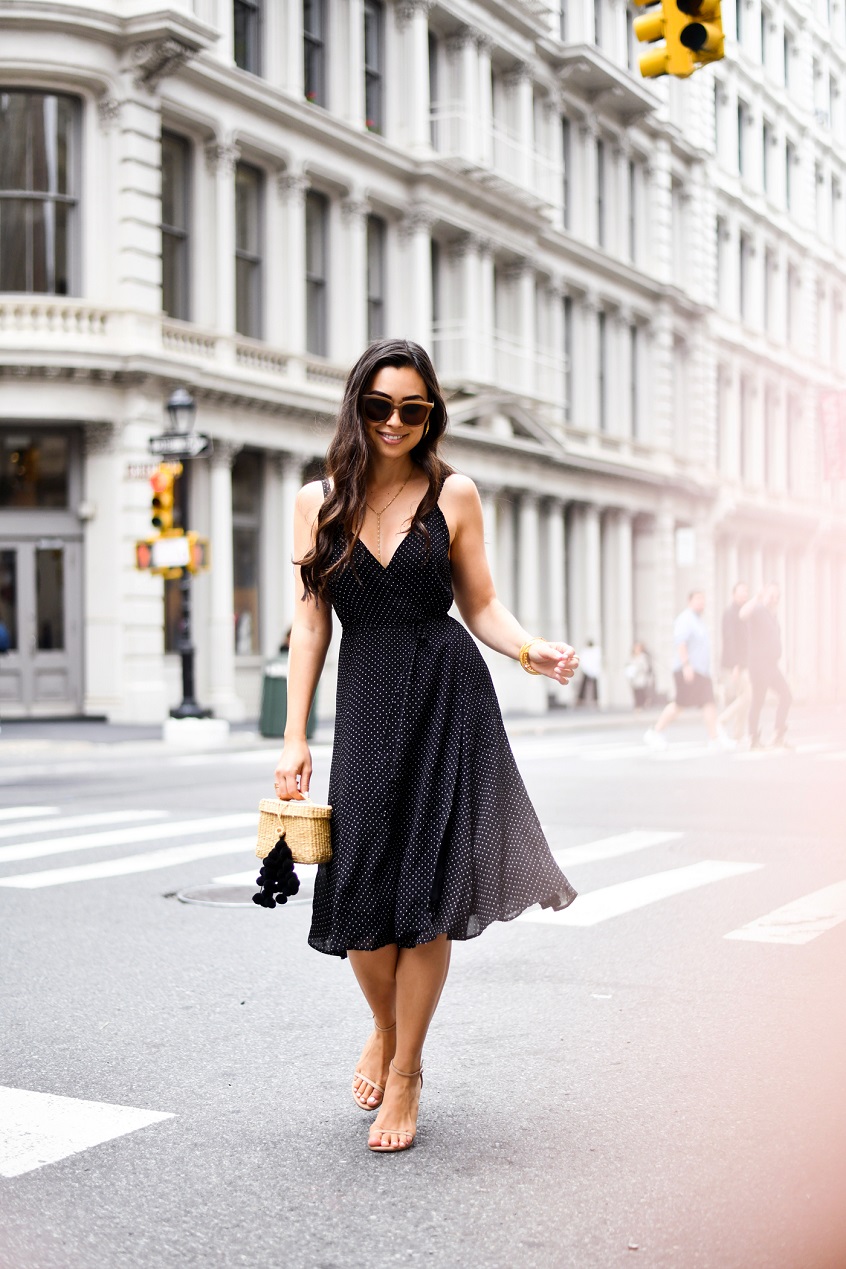 Ignore Trends
In any case, trends make it more difficult each season to wear something that fits your style. Of course, you want to show your date that you're fashionable, but you can do so subtly by choosing a nice trendy color instead of a cropped top, which is a teenage trend. Also, wearing clothes that match your personality will make you feel good. So, don't overdo it, and dress according to your character, so you can have great confidence and something that does not involve unnecessary extravagance on a first date.
Let us know how your first date went by in the comments below if you've used the tips above!