Whether it's colour combinations, cuts, or dress codes, if you want to be well dressed, there's a few rules to follow, right? Fashion comes and fashion goes. However, there are some golden rules that you should always keep in mind. We've compiled them for you, so you can always go through life with style and confidence!
1) Let Your Figure Stand Out
No matter if you're a size 34 or 44, every woman has a figure that should be highlighted. Whether it's the neck, thighs, stomach or back, sometimes we feel insecure about part of our body. However, this is no reason to hide them under a thick layer of cloth. This often only makes it even more noticeable and causes embarrassment. If you are built a little wider, then you do not need to wear extra layers of clothing. It's crucial to always value yourself and feel good in your favourite fashion trend, irrespective of the number on the label!
2) The Right Fit and Why Size Don't Matter
The size on the blouse label doesn't really matter. When buying a new garment, the first thing to look for is whether it fits properly. If the tag is bothersome, just snip it off after you buy it, problem solved! Thoughts like "as soon as I lose these five kilos, everything will look completely different" will only discourage and frustrate you. Instead, spend your energy on finding the right clothes with the right cut. Think about the clothes you have been complimented in and find something similar. Would you say wide trousers look better and more fitted than skinny jeans on you? Turn it into your trademark!
3) Shoes
Although shoes aren't the first thing people notice about another person, they still make one stand out. If you are unable to walk in high heels, there are two options: practice, practice, practice or forget it. It isn't a necessity as such. Besides, there's nothing more inelegant than walking around in high heels, trudging through a crowd, looking painful. If you're a sneaker girl, go for it! No one has to conform. However, you do need to pay attention to proper shoe maintenance, whatever the model. Nobody makes a good impression with dirty or damaged shoes! Regular cleaning and the use of shoe spray are a real necessity, and a trip to the cobbler should also be part of your shoe care.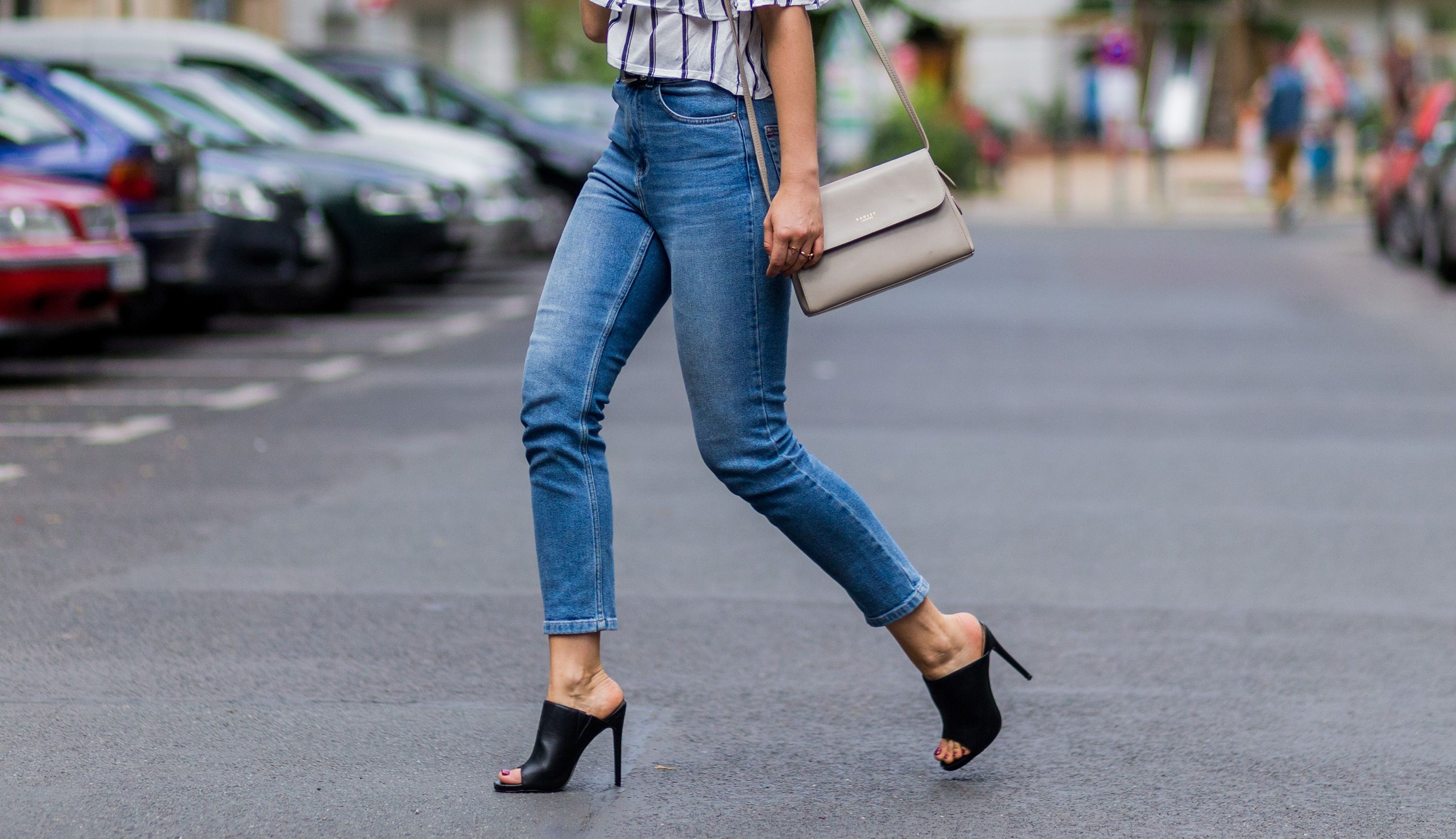 4) Material, Material, Material, Material!
Poorly treated faux leather or peeling wool fabric or, no matter how cheap they are, get them off your hands. Because fabric should never look cheap. Even the most beautiful fit is ruined by bad material. That's why you should always check the quality of the material when buying new clothes. Good fabric should, by definition, not be unaffordable. Instead of investing in two super-cheap jumpers whose poor quality is already evident, invest in a mid-priced, good-quality jumper. However, with materials such as synthetic fibres, care must be taken, else it'll look like a plastic bag!
Tip: check with your friend, your father, or the men's department for good quality basic clothing such as wool jumpers. They are often cheaper in the men's section than in the women's section and look nice and casual even on women!
5) Navy and Black Combination
Nothing looks more elegant than the combination of navy and dark black. Anyone can do "all black" but clothes get extra stylish when you mix materials. A look that never fails: a navy cashmere jumper, black palazzo trousers, and loafers. Try it, you'll see the difference!
Do you have any other fashion rules you swear by? Let us know in the comments below!