If you're one of the men who want to stand out more when it comes to clothing and fashion, start by adding a little more color to your wardrobe. Khaki chinos and trainers with a shirt are not bad, but they are far from daring, and it's not colorful at all! Here are some tips to help you out!
Color and Atmosphere
According to scientific studies, wearing color positively affects your mood and others' image of you. There are all kinds of theories about how specific colors look.
For example, you should wear colors that convey stability, loyalty, and security in the office, such as blue, green, and brown. In the workplace, color is often perceived as aggressive. If you are going on a date, you should wear blue, exuding confidence. Exercise is best done in orange, which increases enthusiasm and motivation. Red, the color of passion, is best worn in a homey atmosphere.
Trial and error
Even if you've always loved colors, that doesn't mean that you already know how to combine colors stylishly from the beginning. This might explain why some have some embarrassing photos from their teenage years. But without those colorful mistakes, we don't think you would have known how to dress as you do now. Doing or learning something new is like working in a laboratory. Even if you're now all grown-up, trying several outfits before going out can help significantly, especially when it comes to colorful attires.
Color Focus
Just because you want to wear more colors doesn't mean you have to look like a parrot of many colors. Let's start simple and start with one bright color. The simplest way to do this is to add color to your tops, such as T-shirts, jumpers, polo shirts, etc. That way, you can wear something on top to tone down the color if necessary. Accentuate the color by keeping the other items monotone. For example, you can wear a royal blue t-shirt over a white jacket and light pants, or a bright green shirt over a dark blue suit. This way, you can make the colors stand out just enough without emphasizing them.
Get a Print
If you want to take the next step, you can choose a top with a multi-colored print. Pants with stripes or other colorful patterns are also a good choice. Geometric and floral prints can be very frivolous on the feet, but they are worth trying. Again, try to find printed clothing in a single color, while other ensembles are more relaxed. Next, choose other clothes in that color. For example, if it is on the pants, choose a white t-shirt; if it is also on the shirt, choose khaki pants, etc. Be sure to wear black, white, or dark brown shoes.
Ton Sur Ton
If your French lesson has fallen a little flat, "ton-sur-ton" means tone-on-tone, the skill of wearing different shades of the same color in a single outfit. This skill tells us two things: first, you are thinking about your appearance, and second, you have a good knowledge of colors. Because while it may seem easy to combine green, dark green, and light green, the reality is different. It's okay to wear a dark green jacket with a light green shirt. But it's much more interesting to look for shades and match apple green with mint green or sky blue with ice blue. Tip: These outfits are more suitable for weddings, family parties, and evenings with friends than for wearing in the office garden.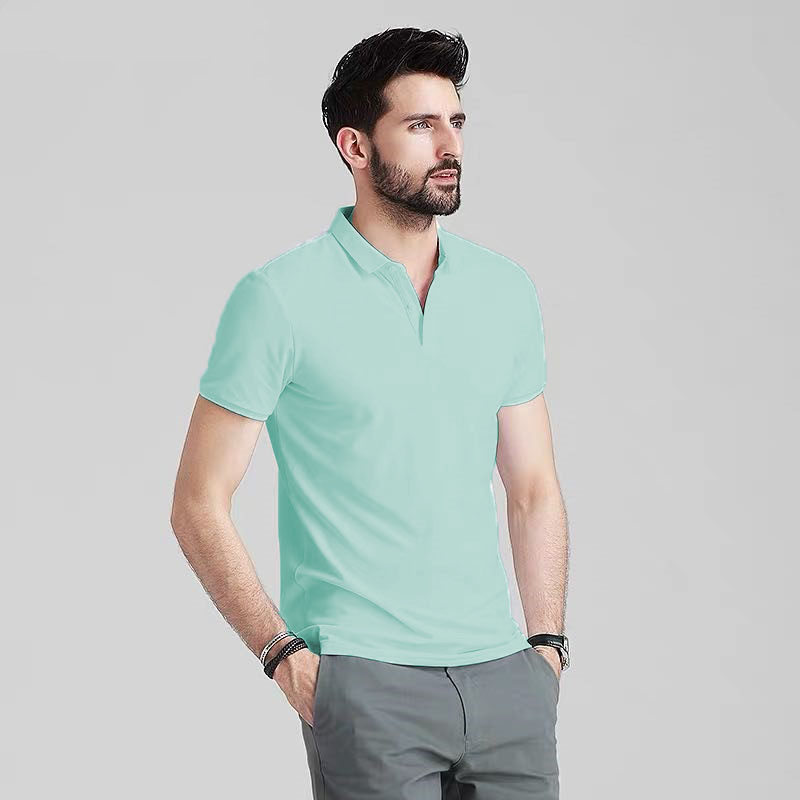 Contrasting Colors
If tone-on-tone indicates you are a color expert, then color contrast suggests you are a bold person. In the formal color spectrum, red/pink and green, yellow and purple, and blue and orange are opposites.
Therefore, these combinations are the strongest and make the strongest impression. It is best to find colors that are just slightly tolerable to each other. For example, green with orange, blue with purple/pink, etc. Ensure that one of the two colors is dominant and that the contrasting color is reflected in the garment.
Let us know if these few tips have helped you in the comments below!