The answer to this question is different for everyone. However, it is essential to think about it. Maybe you have already decided on the wedding venue, the rings, and everything else. Therefore, it is essential to see for yourself how far in advance you can get a good feeling about your wedding dress choice.
Some brides want to find the perfect dress as soon as possible. They go to bridal stores from the moment they are asked to marry. Some brides like to take their time and purchase their wedding dress close to the wedding. Above all, always keep in mind that there is no right or wrong way to plan your big day to find the perfect dress. It is only what makes you feel good about yourself.
However, planning is never a bad thing. It will help you find your dream wedding dress and not make the same mistakes that other brides have already made. Here are some tips to help you out!
When To Buy a Wedding Dress?
The short answer to how long before should you buy your wedding dress is at least 7-9 months before the big day. You can find your ideal wedding dress during this period and have it custom-made. By the time you want to take care of other things for your wedding, you no longer have to worry about the dress.
It may seem like a long time until the big day, but it is better to make it in time than to risk buying a wedding dress in a hurry. You don't want your wedding to be stressful because you have to find a wedding dress at the last minute. The later you decide to look for the dress of your dreams, the more difficult it will be to find one that you fall in love with.
Last-minute stress is the last thing you want when preparing for your wedding. And putting off buying a dress may limit the time you have to find a dress you fall in love with.
Adjustments
The more you choose your wedding dress in advance, the more time you will have to adjust. You may have seen the dress of your dreams but want to look at the details from a slightly different angle once it arrives. If ever there are any adjustments to be made, you can then do so without rushing anything and avoid damaging the dress.
Book Your Wedding Location Before
It is recommended that the selection and purchase of the wedding dress be made before the selection and booking of the wedding location. Location can affect the dress you purchase. For example, if you are getting married in a cold location, you may want to choose a winter wedding dress that will complement a nice winter wedding. On the other hand, if you are getting married on the beach, choose a light, flowing or boho wedding dress that will keep you cool.
Consider Weight Fluctuations
No matter how far in advance you want to choose your wedding dress, keep in mind that weight fluctuations are not excessive. That's right. You may be thinking, "I'm not going to suddenly gain a few pounds or lose a lot of weight. But… between the time you buy your wedding dress and the time you get married, weight fluctuations are almost inevitable, whether you are trying to keep your wedding dress or lose weight for your wedding. No matter how hard you try, you can't escape it, and don't worry, this is a normal part of the process. You just don't want to end up in a wedding dress that is too big or small on your big day! That is why it is essential to ensure that you have your last pass appointment, the door pass, between one month and one week before the wedding.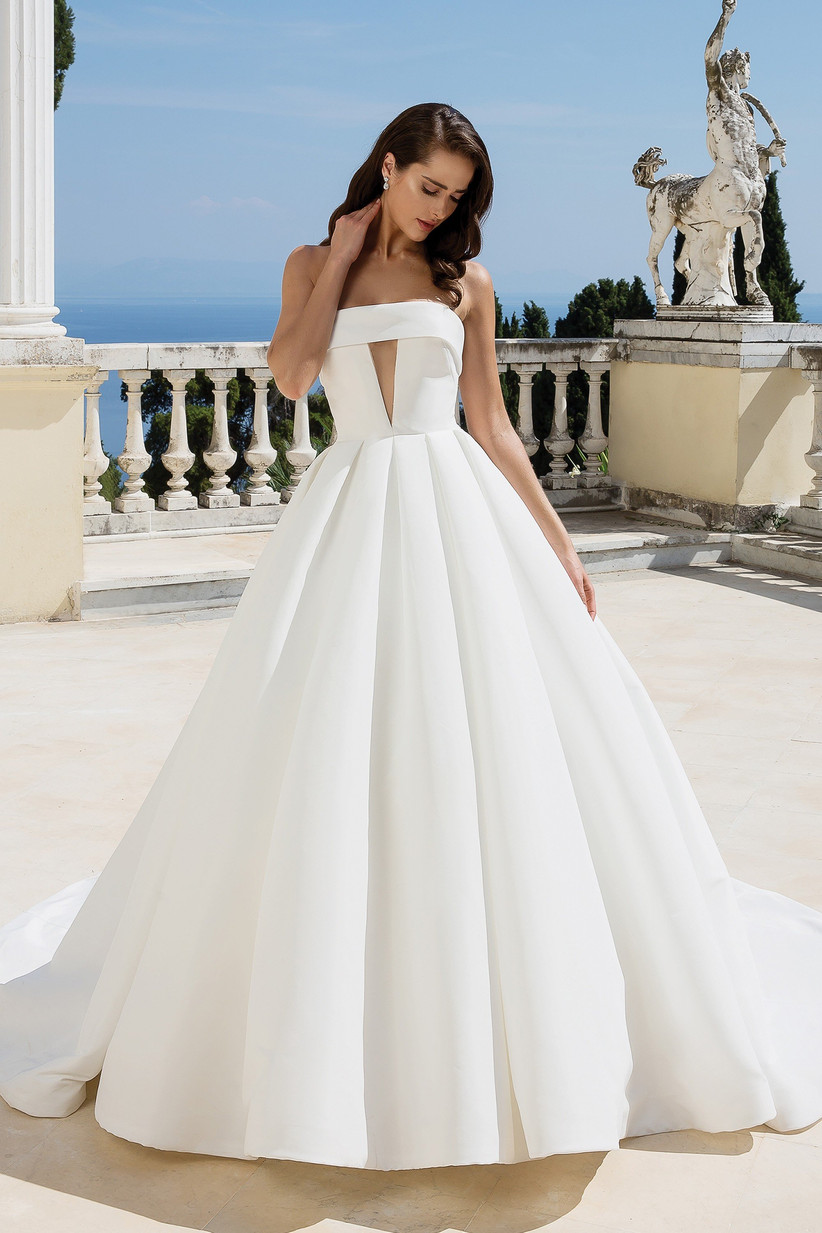 If you live around Orlando, Florida, you can visit MDP Bridal Boutique to find the perfect dress for your big day! Whether you want a traditional, feminine, or budget-friendly bridal dress, you will definitely find the ideal one there!