Every lady, girl, and young woman should have at least one in her wardrobe. We're talking about leggings, a unique and essential fashion item that most women love. Leggings are a type of clothing that can be worn all year round. All you need to do is to choose suitable leggings for the right occasion. The current fashion market offers various leggings from which you can playfully select the one that suits you best. Whether you are looking for sporty leggings, maternity leggings, business leggings, or warm leggings, you are sure to find what you are looking for.
Why Buy Leggings?
There are several reasons why you should buy leggings. However, there are also a few things that you need to be aware of when buying leggings.
-Leggings can be worn with formal and informal attire, and their versatility is a great advantage.
-They are comfortable to wear
-They combine well
-Can be used in a variety of ways
Any woman who has more than one pair of leggings in her wardrobe knows that they can be easily combined. Once you have chosen a pair of luxurious black leather leggings, all you need to do is reach for a simple top, and you will have a great outfit. Even a white shirt with ruffled sleeves embellished with pearls will look great with leather leggings. They can simply be worn with anything.
In addition to their comfort, leggings are famous for their many uses. Sleek and shiny black leggings are perfect for casual wear at work or school and dating. On the contrary, these sporty leggings are suitable for just about any sports activity you can think of.
What Kind of Things Do I Need to Be Aware of?
As with anything, leggings have minor disadvantages. One disadvantage would be that the material can be slightly transparent. So, when buying leggings, you should already pay attention to this little detail if that's not what you're going for.
Leggings for All Occasions
As mentioned above, leggings have a vast range of uses. It is no exaggeration to say that leggings can be used almost anywhere. You just need to choose the right one.
Leggings for Everyone Who Loves an Active Lifestyle
Every woman who loves an active lifestyle loves leggings. Regardless of what sport or activity you prefer, leggings are a safe bet. With the suitable leggings, running, yoga, and strength training suddenly becomes a lot more fun.
These leggings stay in place beautifully during sports, won't strangle you no matter where you are and are stylish. You can even buy the whole set right away, that is, leggings in the same color combination with a sports bra or tank top. These sets are trendy these days. Women want to be feminine and attractive even when they are playing sports and fashionable sportswear is a clear choice for them.
Leggings for a Regular Day
It is not only during sports that women choose leggings and their daily wear. They can be used during work and when shopping with friends or having dinner with your partner. However, in these cases, you need to choose slightly different leggings from those for sports. Countless fashion brands sell leggings and socks in casual styles. The leather mentioned above leggings has become very popular and widespread lately. These are now a complete success.
Fleece-Lined Leggings
If you don't want to wear anything but comfortable leggings during the winter, we have an excellent tip for you. Have you ever heard of Fleece-lined leggings? These have the great advantage of keeping your body warm even on cold days. It makes them ideal for walking, going out, and commuting in the fall and winter.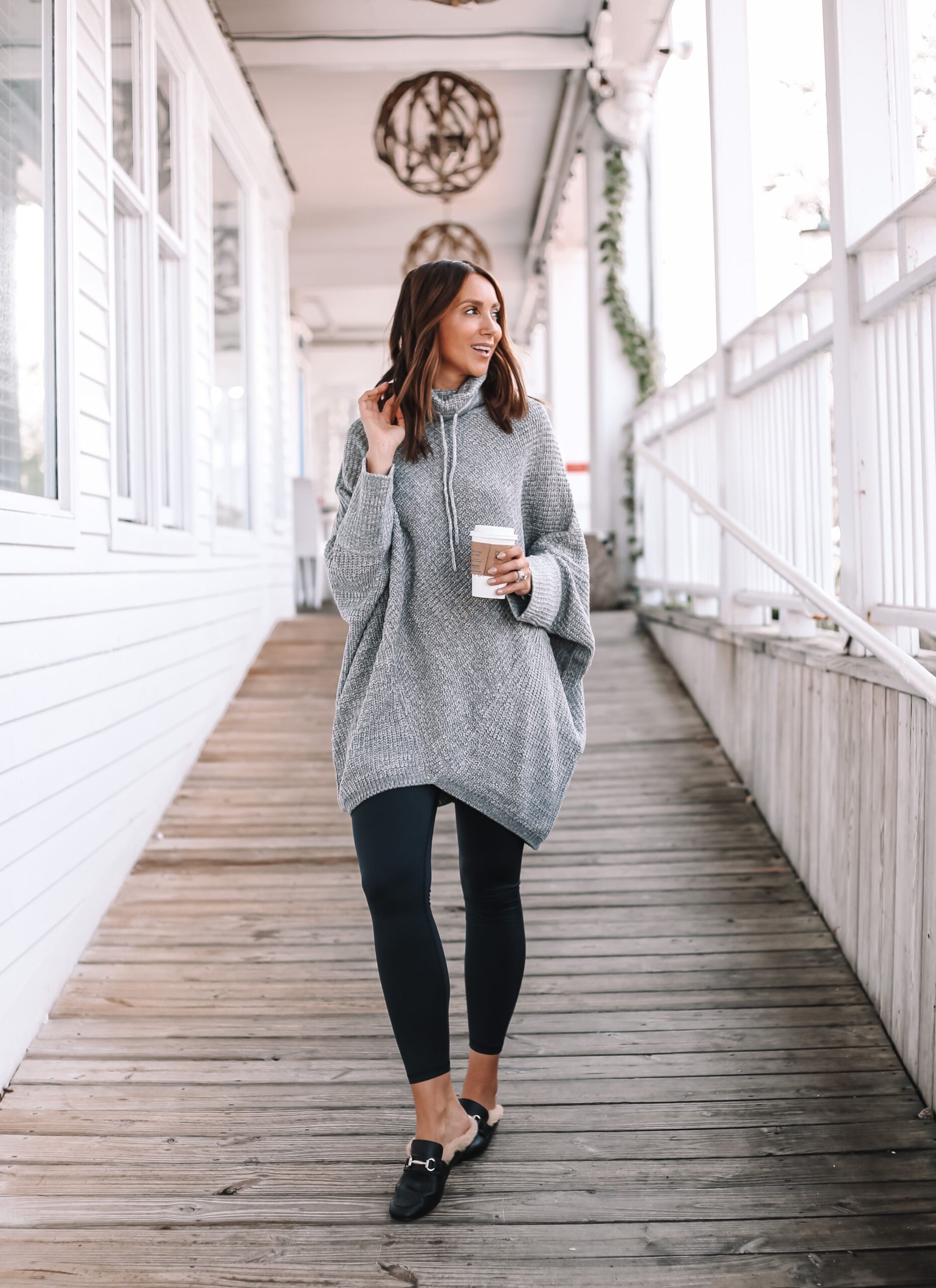 Which leggings do you like? Do you use leggings mainly for sports, or do you use them as an essential part of your daily life? Let us know in the comments below!