Jeans were, are, and always will be an essential part of any woman's or girl's wardrobe. It is a universal garment that can be worn anywhere and with anything. All you have to do is choose the right combination, and the perfect outfit suddenly comes out. Jeans are not just jeans, and it is indeed impossible to put this garment in one segment. It is also true that not all jeans are suitable for all women. When choosing, you need to consider the cut and color that best suits your body type and shows off your proportions to the fullest. Today, let's take a look at what kinds of jeans are available and which one would suit you the best!

Choosing The Right Size
When choosing a new pair of jeans, keep one basic rule in mind. That is, they should fit you like a glove. It is also not a good idea to choose a pair of jeans that are a little bit bigger because "they will last longer". If you want your jeans to look good and attractive, you should choose a size that fits you well and is appropriate for your figure.
Here are some different types of jeans to help you find the right ones for your body type:

1) Boyfriend Jeans
A hit right now is the so-called boyfriend jeans, which have a slightly lower crotch. The purpose of this model is to give you the look of having accidentally put on your boyfriend's jeans in the morning when you are still half asleep. Boyfriend jeans are more suitable for women and girls with boyish figures, but anyone can wear them. If you've ever thought of this as a big minus, boyfriend jeans will quickly change your mind!

2) Bell Jeans
Who doesn't know about bell jeans, which were especially popular in the 70s? At that time, everyone, both women and men, wore them. However, we are happy to share with you that bell jeans are slowly coming back to the forefront of fashion and reaching many people's fashion sense. These jeans are playfully balanced with unashamedly wide hips and can be recognized by their particularly wide legs. If you wear bell-bottoms, don't pair them with clothes that will add more weight to your look.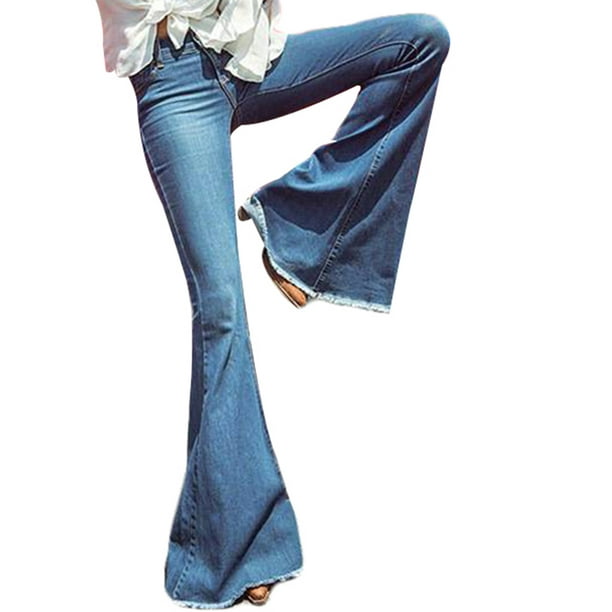 3) Slim Jeans
Slim jeans (also known as skinny jeans) are often referred to as model jeans, mainly because of their narrow cut. To this day, you may have had prejudices that you can't buy them because of this nickname, but that's not true. Slim jeans, if chosen correctly, can fit any body type, even if the extra weight is noticeable. It's all about the wash: pear and hourglass shapes look best in dark wash skinny jeans, while apple and athletic shapes can try lighter washes.
Skinny jeans are the perfect pairing for loose, oversized tops, which, last time we checked, are trending now! Whether you're curvy, straight, or petite, you simply have to play with the way you fit your tops to create balance. If you love fitted tops, those can work too! You'll get a slim silhouette if you go for a sleek blouse over skinny jeans.
4) Cropped Jeans
Cropped jeans are appearing more and more in fashion these days. These jeans are usually about mid-calf length, with a flared hem. It is also very "typical" for the bottom to be frayed. Cropped jeans have the effect of shortening the legs. Therefore, these pants look good on taller people (with long legs).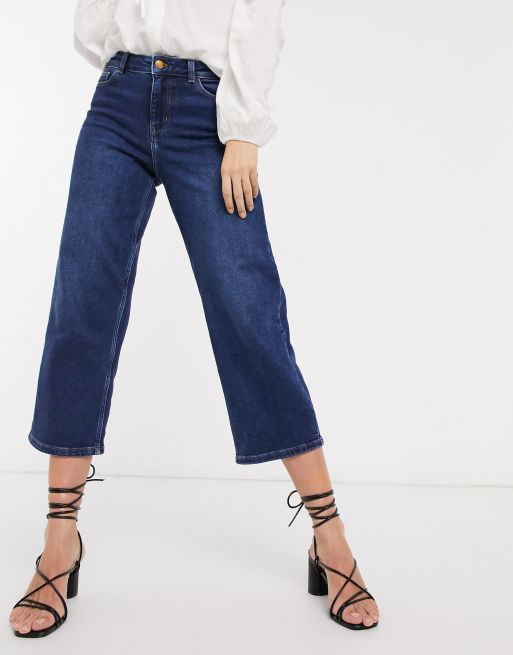 What type of jeans do you think suits you the best? Let us know in the comments below!