Being short and petite can create some difficulties in dressing and finding clothes that fit and look good on you. If your problem when shopping is finding pants that fall just the right height or a coat or jacket that doesn't make your body disappear, try these tips to help you choose looks and match them in a way that doesn't destroy your tiny gorgeous body! Get ready for some exhausting shopping!
1) Wear High Heels
High shoes with a 12cm heel are a petite girl's best friend. Of course, they are not comfortable, so you might want to at least limit them to when you want to be at your healthiest and most beautiful. Platforms can make heels more comfortable, so opt for heels and platforms.
Another point to remember is that wearing nude, neutral, or colored shoes will give you a natural height effect.
2) Wear Skinny Pants
Skinny pants, whether jeans or not, will emphasize your legs and make you look slimmer. Of course, darker colors are preferable to lighter colors.
Soft pants may be more comfortable, but they are certainly not elegant, sexy, or flattering.
3) Shorts: Practical and Sexy
Shorts require balance if you are petite. Culottes and hot pants are counterproductive and should be avoided. Instead, opt for shorts that look like mini-skirts, which can make the legs look equally slimming.
4) Lines? Verticals Are Even Better!
Nicole Richie shows with a post on Instagram how vertical lines can help slim the figure: she is one of the most beloved and followed minute stars, precisely because she often knows how to show the way to a style like hers. A good example to follow.
5) Always Choose a Thin Belt
The trick to avoid accentuating the "petite woman" is not to wear a fancy belt. Always choose a thin belt to emphasize your figure without hiding behind a leather band.
6) V-Neck Jumpers Slim the Figure
Whether you are petite or short, the goal of dressing is always to be slim. So, in addition to skinny jeans and high heels, tops and jumpers with V-necks that elongate the figure (emphasizing the bust) are ideal. And, of course, to accentuate the beauty of the bust and décolleté.
7) Miniskirts: A Must for Petite Girls
Like shorts, miniskirts are another must-have for petite women. Longy or mid-length skirts hug the body too much and obscure the figure, so a mini is recommended. The important thing is to play with taste.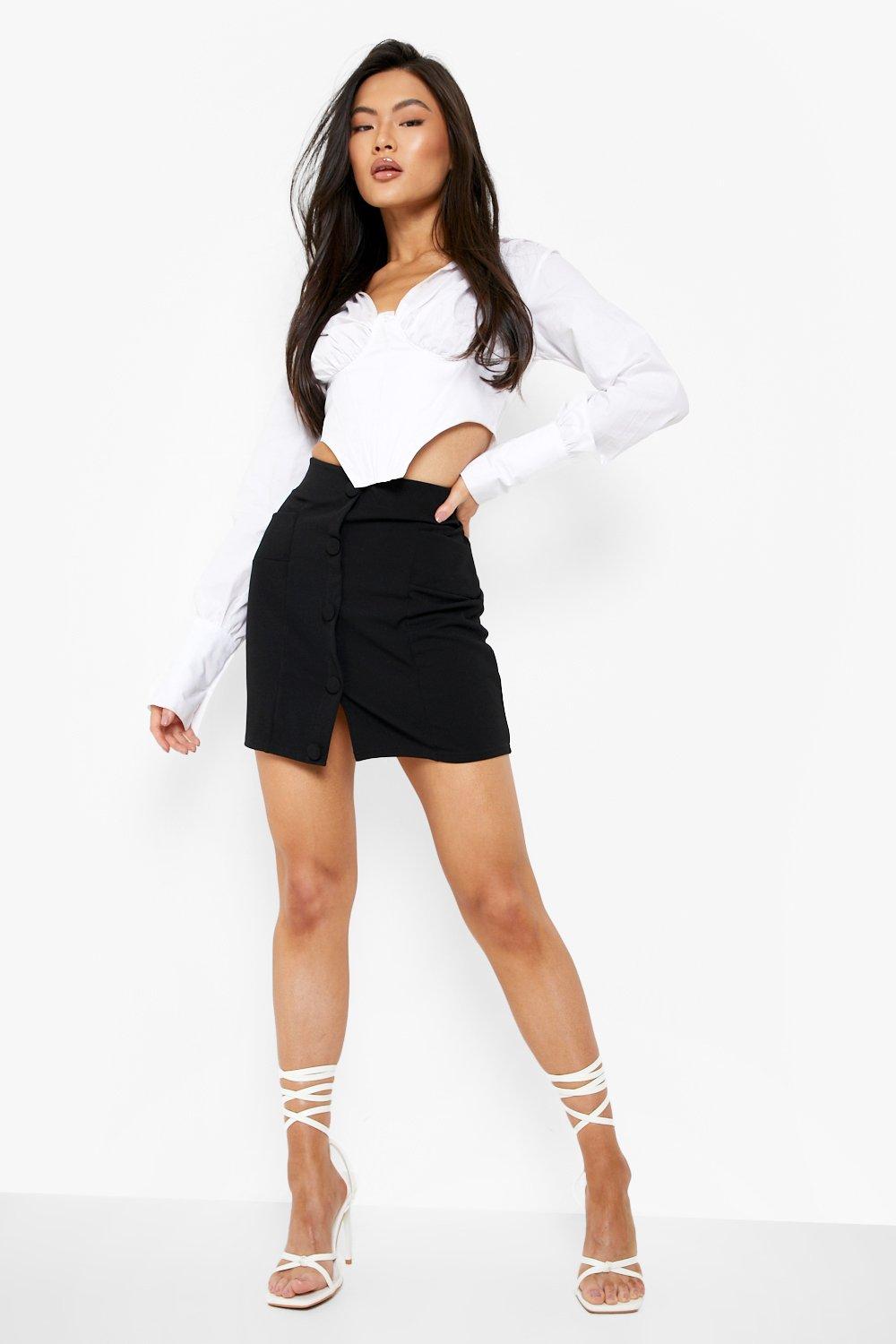 8) Choose Flared Pants
Don't have gazelle legs? Wear flared jeans that fit your hips on the top half and spread out on the bottom half. Pants should be worn with heels or slit at the end of the leg.
9) Accessories: Chokers, Long Necklaces
In addition to carefully choosing attire, appropriate accessories can achieve the desired optical effect. Choose a delicate choker: it will draw attention to the neck and create a lengthening effect. Not a fan of accessories around the neck? Then choose a very long necklace. After all, it creates a vertical line that makes you look taller all at once.
10) Choose Appropriate Materials
For petite women, choosing clothing that is neither too loose nor too tight fitting is best. In either case, they may appear heavy. This also applies to the choice of material: thicker materials such as tweed or corduroy are a no-no. For petite women, smooth fabrics (travel quality, for example) are more subtle and guarantee simplicity.
11) Choose a Sophisticated Model
Petite women quickly disappear into large, eye-catching prints. Try to avoid this. Prints are undoubtedly possible when smaller, but opt for a more detailed design.
Here's what not to buy when shopping!
Now that you know what to wear, discover the list of what is best not to wear:
Maxi dresses
Long skirts
High boots
Dresses or jumpers that are too big
Accessories that are too flashy
Wide belts
Fluffy dresses
Flat shoes
Let us know if these few tips have helped you in the comments below!