The sun is shining, the birds are chirping, and the city is filled with blooming flowers. You are probably searching through attics, basements, wardrobe nooks, and crannies, to pull out your summer dresses. Although it is spring according to the calendar, the weather does not always remain sunny and calm everywhere. But even on cool spring days, you can still wear summer clothes, especially summer dresses. How? You simply have to layer them!
Besides, by combining a spring dress with other clothing, you can not only protect yourself from the cold, but you can also enjoy a whole new look. These outfits will also show that you have a talent for original styling! Here are some trendy street styles for spring layering!
1) Create Different Necklines With Summer Tops
Do you ever find yourself in front of the mirror in the morning, totally panicked with the stress of choosing between a top to wear with your pants or your favorite dress? You can simply combine the two! Additionally, you can wear it over a long maxi-length dress to break it up. Now isn't that too crazy and, frankly, pretty cool?
2) Match the Dress With Leggings or Pants
A shirt dress with slippers only for a hot summer day? That's absurd! You can also wear this outfit on a spring day when the first rays of sunshine pierce through the dress-over-pants phenomenon.
3) Blouses: From Business to Party
Tank tops, blouses, and shirts are tops to wear under a dress. Wear them with tights and high boots or sandals when the temperature is warmer. You can also add shoulder pads when it's a little chilly outside.
A lovely blouse also makes a mini dress more chic. It is also practical when going to the club after work, as you can simply put the blouse in your locker.
4) Wear Warm Shoes
Wearing socks with sandals or flip-flops is no longer a fashion faux pas. This spring, wear socks under your dress to keep your feet nice and warm. This way, you can parade around in summer dresses and summer sandals.
5) Turtlenecks Are Your Best Friend!
Pairing a turtleneck or mesh top under a dress is an easy and playful way to layer your spring outfit. Choose a print when wearing a plain dress and vice versa.
6) Always Have a Jacket on Hand
It's easy to put on your favorite dress and throw a jumper over your shoulders or wrap it around. For instance, at the Milan Fashion Week, sisters Gigi and Bella Hadid were photographed many times in this simple styling hack.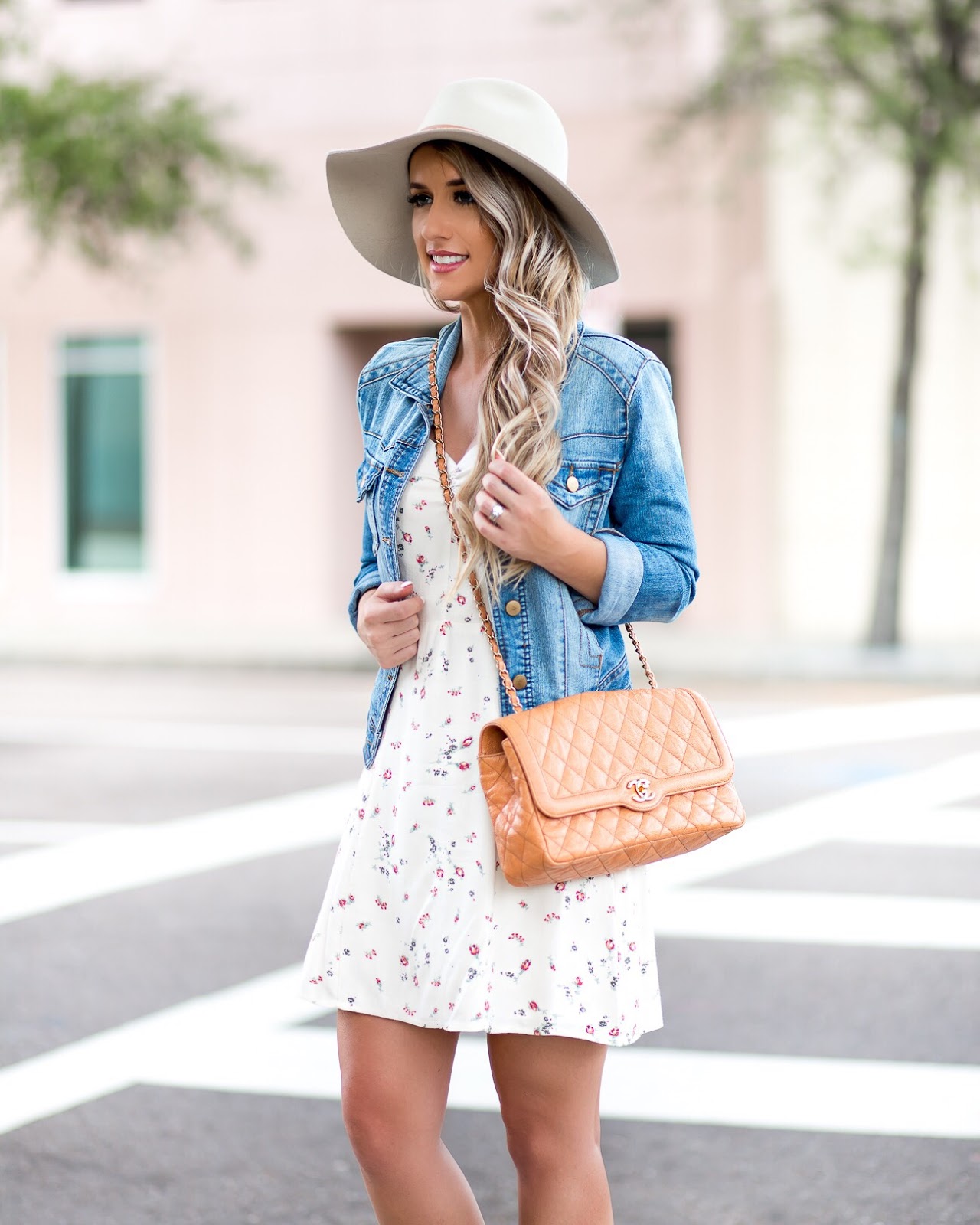 7) Spice up Your Summer Outfits: Corsage
The corsage has been spotted many times at fashion weeks. The corsage was presented as a winter trend in Milan, but of course, it can be used on warmer days as well. This accessory is no longer the old-fashioned flower you wear on your wrist at prom but a real eye-catcher that brightens up any outfit.
Pin it on your dress this spring/summer, for example. This gives the whole look a romantic touch. Play around with different stitches and choose the one you like best.
8) Oversized Blouses Make Life
In Summer, oversized clothing is beautiful, airy, and an absolute favorite in the wardrobe. However, sometimes there is a risk of looking like a potato. This is because they often fall straight down and don't show any signs of life.
A clever styling trick is to tuck part of the blouse into the skirt or pants. This way, even if you wear oversized clothes, it will accentuate your waist.
Tell us how you style your Spring dresses in the comments below!