Did you miss the proper pre-Christmas cleaning and organizing your wardrobe? That's not a problem! The beginning of the new year is also an excellent time to organize your home and dressing room. Besides, we'll make it easier for you by introducing you to wardrobe gadgets that will make the organization feel like a breeze!
If you haven't cleaned out your wardrobe yet, or if you'd like to use the shelf space you don't need, today's gadgets for wardrobes and hallways will come in handy. Not only will they help you keep your clothes and accessories clean, but most importantly, they will help you keep them tidy for longer.
If you want to learn how to organize your wardrobe like a tidying expert, start by:
Getting rid of clothes you haven't worn in a while or don't wear anymore: This can also include clothes they are ruined or simply uncomfortable to wear, and you don't feel positive about them.
Emptying your storage and drawers completely: By having a clear idea of what needs to be put away, you can determine the space you need and allocate specific areas for different things.
Taking advantage of any space, from niches by the wall to vertical spaces, to fold and compact clothing and keep everything in plain view.
Separate clothing and accessories by type: For example, gather all belts, scarves, gloves, or technical items and separate long-sleeved shirts from short-sleeved T-shirts.
Creating a corner that is functional and attractive and expresses you to the fullest.
Easier said than done, right? Now let's see the different gadgets that will help make this all easier for you!
Wardrobe Shelves
Some wardrobes have so deep and high shelves that it is hard to tell what clothes are hiding in the back. This is why, you often have lots of clothes stacked in front of you. This can be easily solved by simply adding shelves that look like wire baskets and hanging them on the shelves.
Some holders also come with a soft silicone cover on furniture surfaces and prevent the shelves from rubbing against them. Another interesting solution is to simply insert foldable shelves into the top shelves for more space.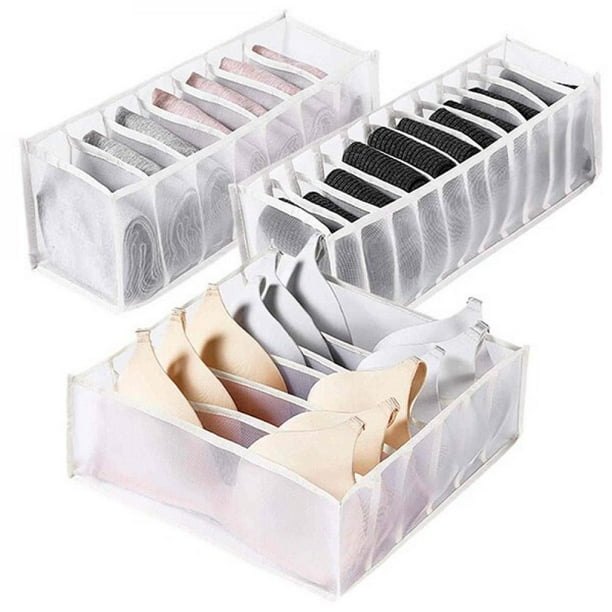 For Accessories, Socks, and Bras
Various plastic and self-adjusting lockers, organizers, and boxes can help you save cupboard space and keep drawers and compartments tidy. Bras should ideally be left unfolded, not folded in half, and panties, briefs, and shorts should be rolled up small or folded into squares and placed one behind the other. Similarly, socks should be kept horizontally to avoid scattering in the drawer. Glasses, belts, scarves, etc., also need dedicated storage. For a few pieces, some can be hung using special hangers.
For Shoes and Bags
Shoes, in particular, are taking up more and more space, but it is essential to keep them adequately leveled and sorted into dedicated boxes. However, be sure to clean them well. Or, at least put them in a cloth bag to prevent them from rubbing against each other as bags do. Then, change the shoes in the shoebox according to the season.
Practical Hangers
Is the hall or corridor of your home too small to store your coats and jackets? A nifty hook or a small hanger could solve this problem. They can also be used to supplement a classic wardrobe in the bedroom.
Under-bed boxes
Have you been dreaming of a sight-seeing bed with a lot of storage space, but ended up choosing a classic model with legs? You may want to use boxes to store lining under the bed, and silica gel bags to protect it from moisture.
Do you know any other wardrobe gadgets that could help? Let us know in the comments below!