More and more often seen on the streets, hats are a practical and elegant spice for both men and women. A lovely model can give a good impression to any outfit. So, if you want to pump up your wardrobe a bit, or you simply want something new to your look, then choose a nice hat!
When Can You Wear A Hat?
Bad Hair Day
Having a bad hair day? A hat is a good solution! Wearing a hat can be done in 5 seconds without using a straightener or other devices that damage the hair. You can look super stylish, and no one will even notice that you haven't set your hair.
Fashion Impulse
Have you ever noticed that people who wear hats immediately show off their fashion sense? So whenever you can't come up with an idea for an outfit, but you want to make yourself look fashionable, just put on a hat. No one will notice that you didn't know what to wear, and you will look fabulous as always. Score!
A Day at the Beach (or Pool)
Yes, this item is also a must for a day in the sun. Hats are items that never go out of style and are also super convenient. This way, you won't have severe sunburns, and you won't have to wear sunglasses all the time. So there are only advantages! It's also super lightweight; hence there's no reason not to take it on holiday with you.
Rainy Weather
Is the weather bad? Put on your hat! That way, you can protect your hair and makeup from the rain.
Which Hat Looks Best on Me?
When choosing a hat, look carefully at the shape of your face. Which one looks good on you varies from one person to another.
Do you have a heart-shaped or egg-shaped face? Congratulations! All models look good on you.
If you have a heart shape, be careful not to make the flap too big or your chin will look even smaller.
If you have a square face, a small round shape, or an asymmetrical floppy hat will make you look rounder.
If you have a diamond-shaped face, choose a model with a small brim and low forehead volume to make your chin look smaller. Hats with lovely details will also look good on you.
If you have a long face, a hat with a wide brim will balance your face better.
Do you have a round face? Then choose one with a rim that is not too wide.
Tips
Do you have one that doesn't have too many prints or colors? Then you can choose more patterns and colors for your clothes.
Do you have a very fancy hat? Then make the rest of your outfit a little more neutral and wear it with confidence.
As a woman, always wear your hat on the right side. Most hats are made to fit better when worn on the right side.
Match your hat with a matching outfit. In this way, the hat will add excitement to your outfit. If your outfit and hat don't match, things can get a little crazy.
Once you put the hat on your head, stay with it. Especially if you have thin hair, a hat can cause your hair to cave in and become distorted. So, when you wear it, wear the hat! If you don't, your hair will quickly turn downward.
Be sure to buy a hat in the correct size. This is why fitting in front of a mirror is very important. A hat that is too big is obviously not meant to be, and it often creates a weird space between your head and the hat. A hat that is too small is also not a good idea. It puts extra pressure on the head and makes it look a bit like a party hat. Not good!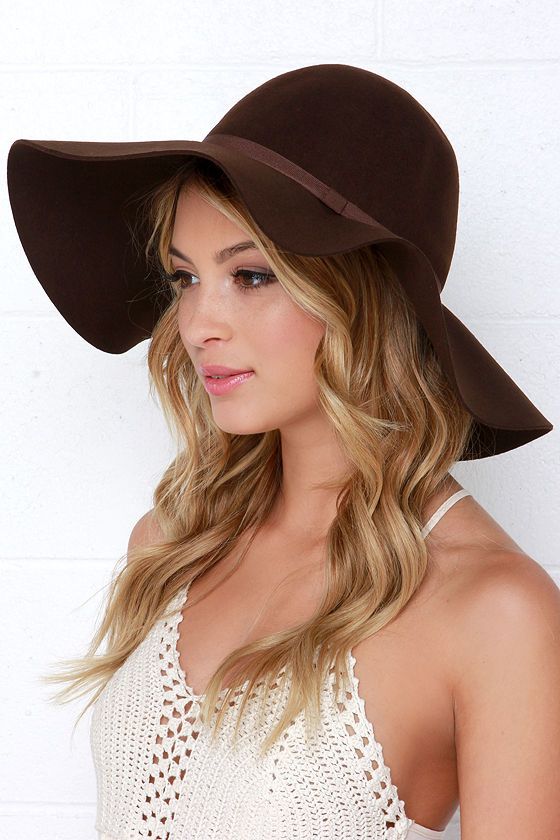 Let us know if these few tips have helped you in the comments below!