Summer is the season to pull out all the dresses in your wardrobe. Everything from minis to midis to maxis. Many are fans of maxi-length dresses because several can also be worn in fall. So, here are some maxi-length dresses that can be worn on darker days.
Maxi Dresses for Summer and Fall
The casualness of maxi dresses is synonymous with summer. However, this part of your summer wardrobe should not be just for summer. While it is always a good idea to buy more dresses for fall and winter, it is also a waste to wear beautiful clothing only during the hot weather.
From long, lightweight dresses to sleeveless dresses perfect for layering, here are some of our favorite styles.
1) Vertical Stripes
Vertical stripes are the perfect dress to wear all year round. There are no seasons. In the summer, a striped maxi dress looks great with flat sandals or a wicker bag. For fall, a simple black bag and leather ankle boots will give you a completely different look.
2) T-shirt Dresses
T-shirt dresses exist, although most are not very long. T-shirts dresses can also be worn all year round. Slip them on in summer and in fall, wear them with tights and trainers for a cooler look.
3) All Dresses in Lavender
Lavender is a color that many people immediately associate with summer, but it doesn't have to be. Thanks to the softness of this color, it can be combined with many other dark colors. White sandals for summer, a long dark gray cardigan, and dark-colored trainers for fall.
4) Flowers Bloom From Summer To Fall
Flowers are an essential element in both summer and fall. Bright yellow dandelions may be suitable for summer, but other austere flowers can be worn in fall. In summer, flowers are paired with pinwheels and beautiful gold earrings. In fall, on the other hand, ankle boots and a short jacket can add a touch of elegance.
5) White Dresses
You will probably be stunned to see a white maxi dress on this list. But if worn fashionably, a white maxi dress doesn't hurt in fall. In summer, pair it with a canvas bag and Roman sandals; in fall, pair it with black ankle boots, a leather motorcycle jacket, and a big black hat. Absolutely stylish!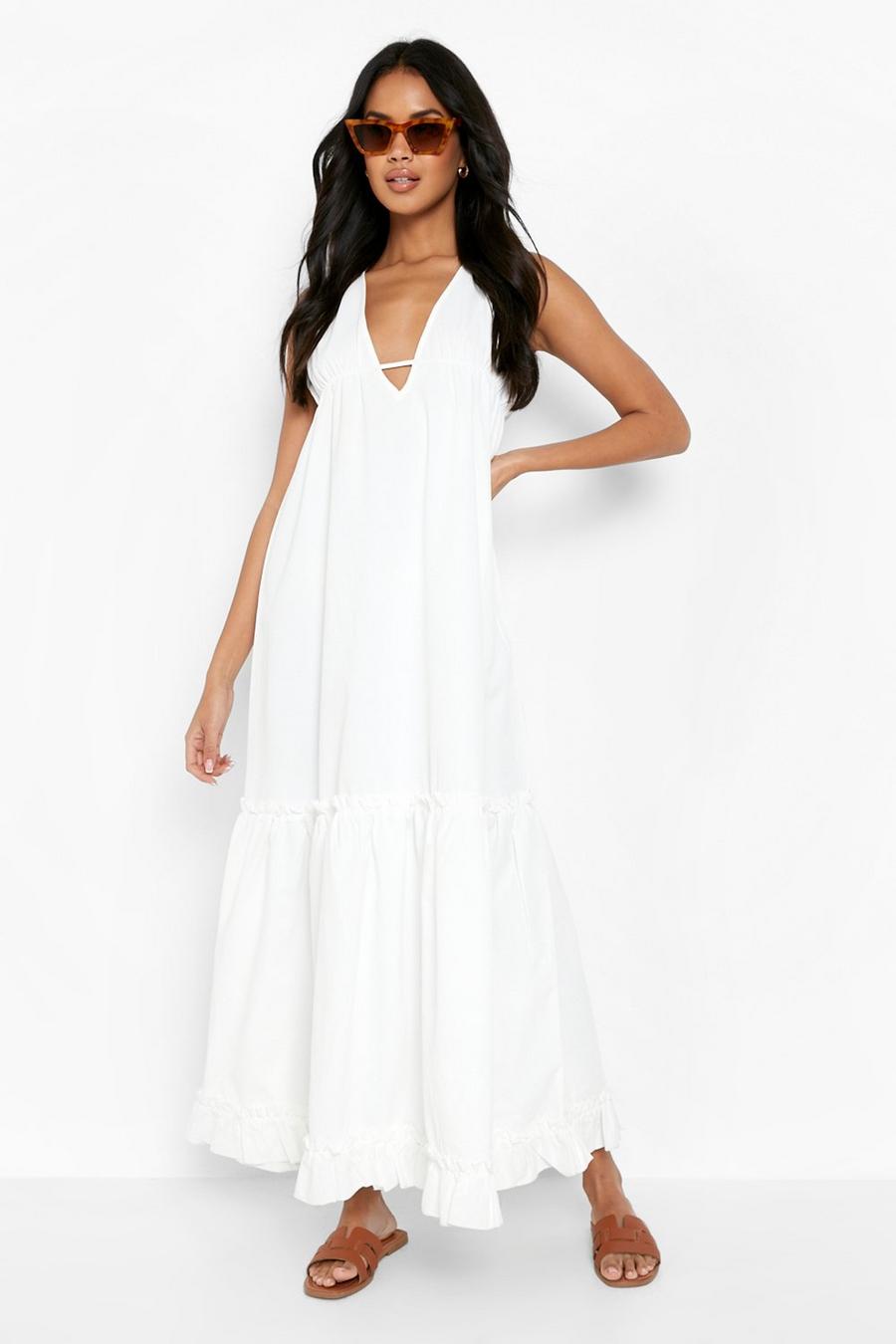 6) Classic Black Dress
Little black dresses are, of course, timeless. Black is a color for all seasons; the important thing is how you combine them. In summer, a simple black dress can be paired with beautiful gold jewelry, a colored handbag, and brightly colored sandals. Is it still rainy and dark outside? Then wear tights underneath, a short black jacket and beautiful leather shoes.
7) Puff Sleeves Maxi Dress
Puff-sleeved maxi dresses are back in fashion. You can look chic even in summer with a wicker bag and open shoes. In fall, suede boots (e.g., dark green) under this dress will transform it. Plus, an oversized cardigan and a leather bag will make it completely fall-ready.
8) Polka dots
Polka dots aren't going anywhere. No matter the season, you will always see cheerful polka dots. Choose a neutral colored dress and wear it with white trainers in the summer. In winter, knee-high boots or suede shoes will match the outfit amazingly.
9) Boho Maxi Dresses
Boho maxi dresses are also a hit all year round because of their dark tones. Earth tones make summer fun with flat shoes and light hats. Dark brown hats and cardigans look great in fall.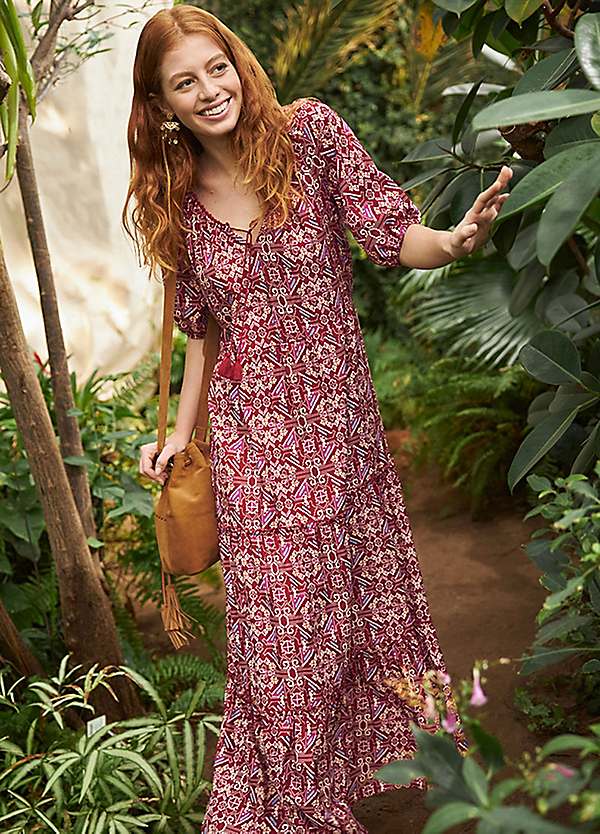 What kind of maxi dresses do you like to wear? Let us know in the comments below!