Bags: they are an essential item for women, aren't they? However, not every handbag is suitable for every occasion. We all want to have a different bag for different situations, and of course, we want a bag that matches every outfit. But how do we know which bag is appropriate for which occasion? For example, it is not very fashionable to arrive at an elegant dinner party with a big shopping spree. There are countless models of handbags for women. This article will show you what kind of bag is suitable for which occasion!
Chic and Elegant with a Clutch Bag
Imagine this. You are going to a party wearing a lovely dress, nice shoes, and the appropriate jewelry. You look stylish and elegant, but what completely ruins it is that you choose a shoulder bag. Such a large bag will draw attention to the bag, not to you. On the other hand, clutches are small and modest and will make you look elegant.
A clutch is a small bag that you hold in your hand. These bags usually do not have a shoulder strap. It is more common to see clutches with small straps that can be worn on the wrist. A clutch bag can hold everything you need for a night out, such as keys, money, cell phone, lipstick, etc. This makes the clutch bag very suitable for a night out, such as a chic dinner party.
This bag is large enough to hold all your belongings, yet small enough not to get in the way at the table. It can be difficult to place a larger bag on the table. Next to the chair, it will get in the way of the waiter or waitress, and such a large bag will not fit under the chair. On the other hand, a small clutch bag can easily be lost by placing it on your lap, under your chair, or behind you on your chair.
In addition to being very practical, this clutch bag is also very elegant. Carrying a clutch can make your outfit a little more glamorous. Clutch bags are great for informal parties (not just galas). Be aware that you will be carrying a clutch in your hand. If you are standing all night, you will be holding your bag in your hand all night. If this bothers you, you can choose a small crossbody bag.
Spacious and Practical Handbags
As the name implies, a handbag is a bag with a short handle that you hold in your hand, or it can also be worn on the forearm.
Handbags come in various sizes, but a typical handbag is larger than, for example, a clutch bag. Logically, more things can also be stored in the bag. This makes the bag very suitable to take to work, for example. In addition to your wallet, keys, cell phone, and possibly cosmetics, you can easily store your diary, pens, sunglasses, bottles of water, etc. It can also often hold a laptop or iPad if needed. The handbag is perfectly suitable for other daily activities as well. For instance, you could even put your purchased groceries in it.
Therefore, handbags can be worn with both formal and casual outfits. A lovely handbag can make you look elegant without being too dressy. They are available in all colors and sizes. Are you looking for a bag to take to work? Then choose a safe, neutral color, such as a large black, green, cognac, or beige bag. For a leisure bag, choose one with a nice print, such as animal or floral print, or one in a striking color!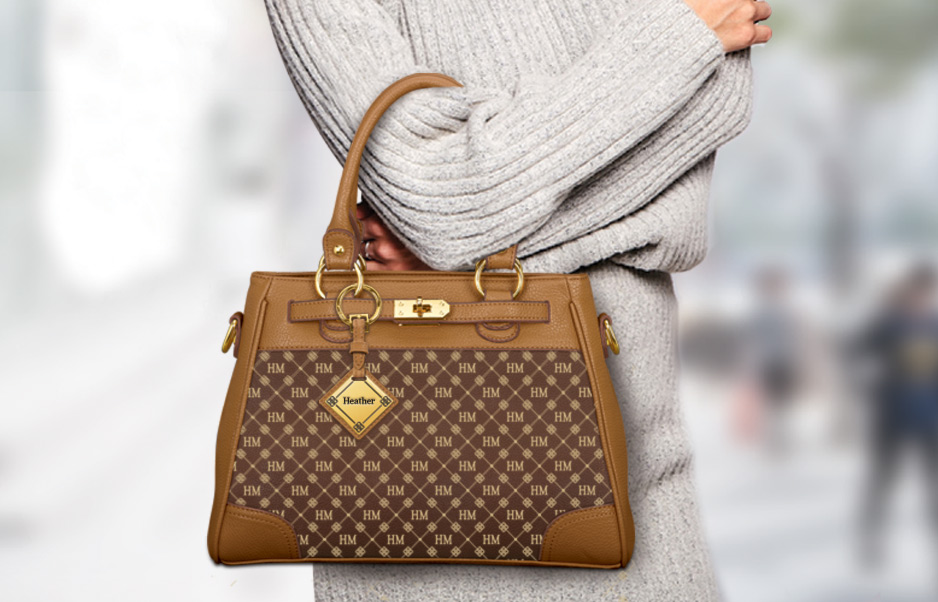 All-in-One With a Shopper
A shopper is like a shoulder bag. This bag can be worn over the shoulder. Shoulder bags often have one long handle (and sometimes a small handle), but shoppers have two medium handles. Additionally, these bags have a nice and significant advantage.
As the name suggests, shoppers are helpful when you go shopping. A lot of shopping can be stored in this big bag. This allows you to carry everything comfortably in one bag without having your hands full of different types of bags. The same applies when you have errands to run. In that case, the shopper can still store your purchases.
What type of bag do you prefer? Let us know in the comments below!